Initial reaction from John Key on the Trans Pacific Partnership Agreement being reached.
New Zealand's biggest trade deal, the TPP, has been agreed.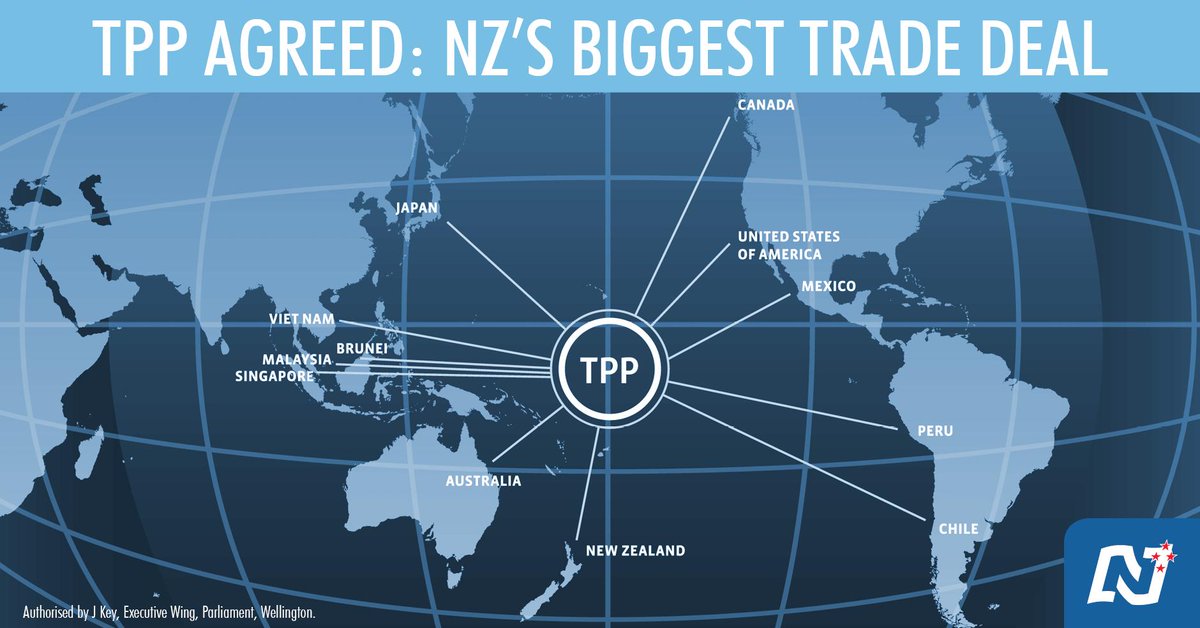 Prime Minister John Key said the trade deal would will eliminate tariffs on 93 per cent of New Zealand's exports to new FTA partners the United States, Japan, Canada, Mexico, and Peru.

Dairy exporters would have access to these markets through newly created quotas, in addition to tariff elimination on a number of products.

"We're disappointed there wasn't agreement to eliminate all dairy tariffs but overall it's a very good deal for New Zealand," Mr Key said in a statement.

Tariffs on all other New Zealand exports to TPP countries will be eliminated, he said, with the exception of beef exports to Japan, where tariffs will reduce significantly.

Mr Key said consumers would not pay more for subsidised medicines as a result of TPP and the Pharmac model would not change.