Colmar Brunton have polled on what people think are the  'top 5 issues', with education and health head of the rest
Poverty and inequality are there but not as prominent as some may think.
It's interesting that education is the top rated issue, especially as National's Hekia Parata struggled with her education portfolio at the start of the term. John Key had faith in her ability, and that may turn out to be a significant election factor.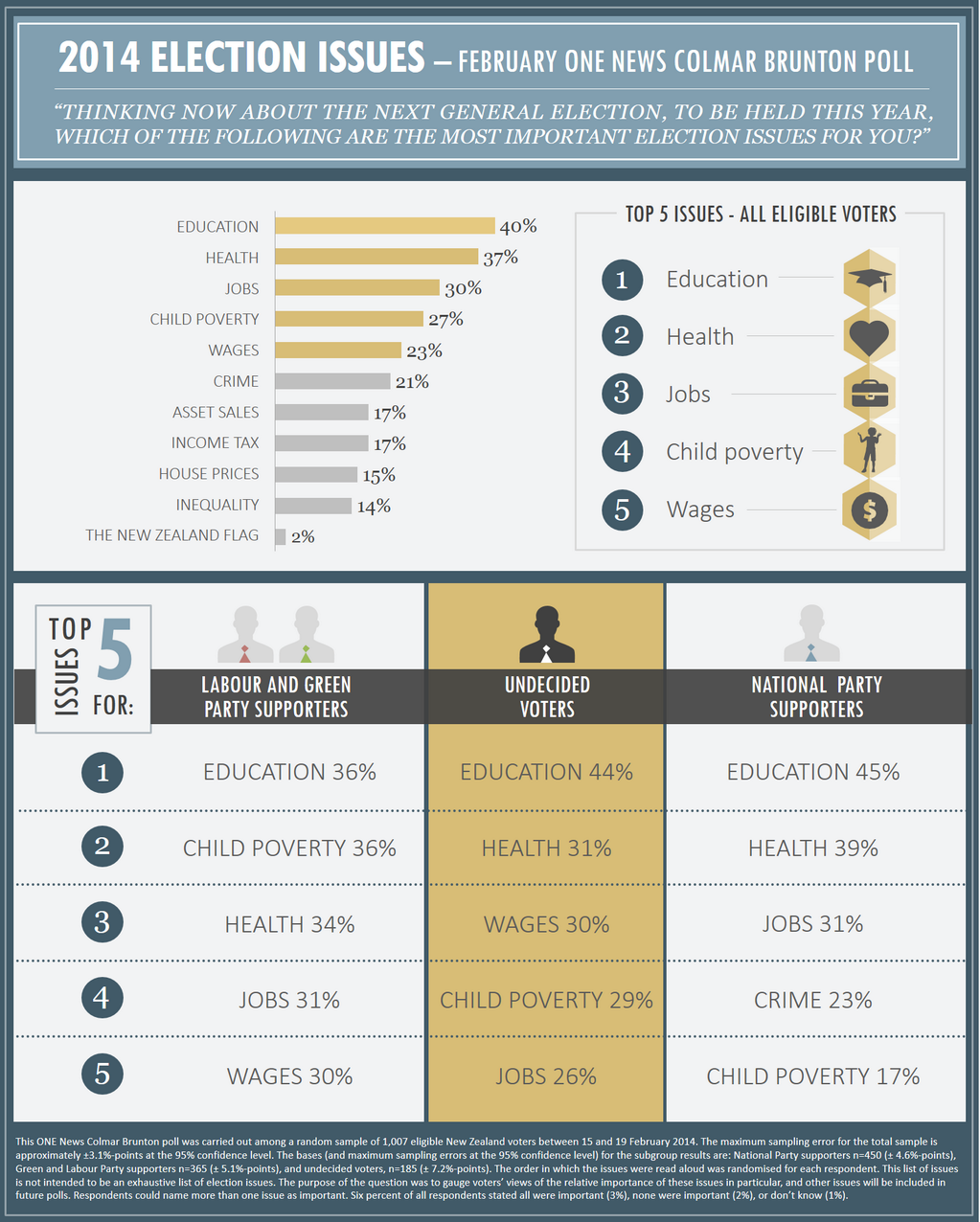 A notable absence from the list is the economy, which is something many claim to be a major deciding factor.
Asset sales may be fading in importance.