Colmar Brunton have tweeted (@ColmarBruntonNZ ) 'preferred Prime Minister' trends for the last twenty years.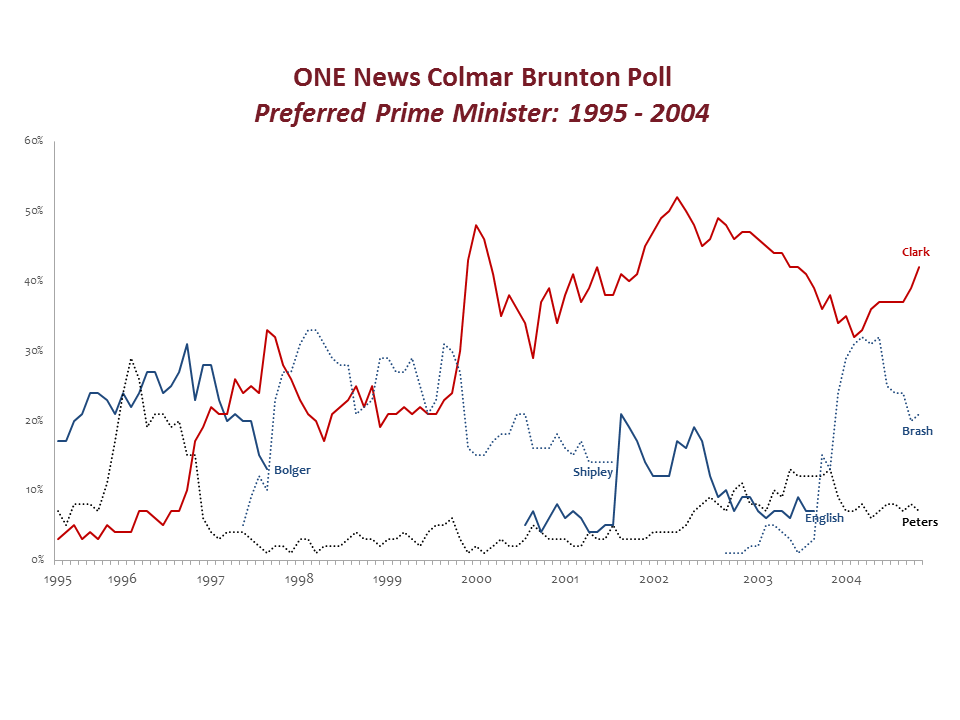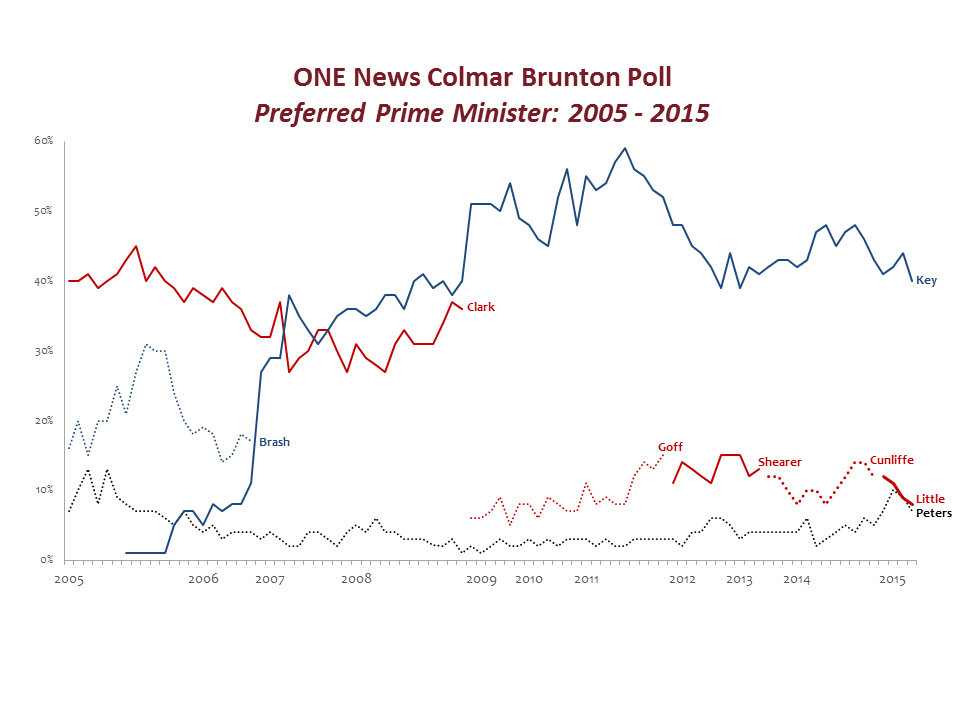 The second chart is of most immediate interest.
John Key climbed quickly to 30-ish as soon as he took over from Don Brash, and soon afterwards overtook Helen Clark, over a year out from the 2008 election. After that he climbed significantly more, but dropped off in 2011. Since then he has fluctuated, and while he's bee lower he's in risk of heading into the danger zone.
In the meantime since Clark resigned from leadership four successive Labour leaders have failed to impress. Andrew Little's trend downwards will be a concern for some, but probably outweighed by concern about how yet another leadership change would look.