The flag debacle got worse today with John Key and Andrew Little squabbling over bottom lines or not, and letters and basically making arses of themselves over the Red Peak issue.
Key hasn't managed this well but I'm particularly pissed off with Labour and Andrew Little who, despite having flag change as their party policy, have \ignored that and hypocritically played spoilers as much as the can throughout the process.
Scrapping the whole thing is a tempting feeling but that's giving Labour a dirty victory.
Stuff reported: Andrew Little, John Key squabble over Red Peak flag meeting
NZ Herald: John Key and Andrew Little's back and forth on Red Peak
This is crap. It's supposed to be the people's choice on whether we change our flag or not, a chance in a lifetime probably. But leaders of our major parties shit on the process to try and score cheap political points. Shame on them.
Little's letter: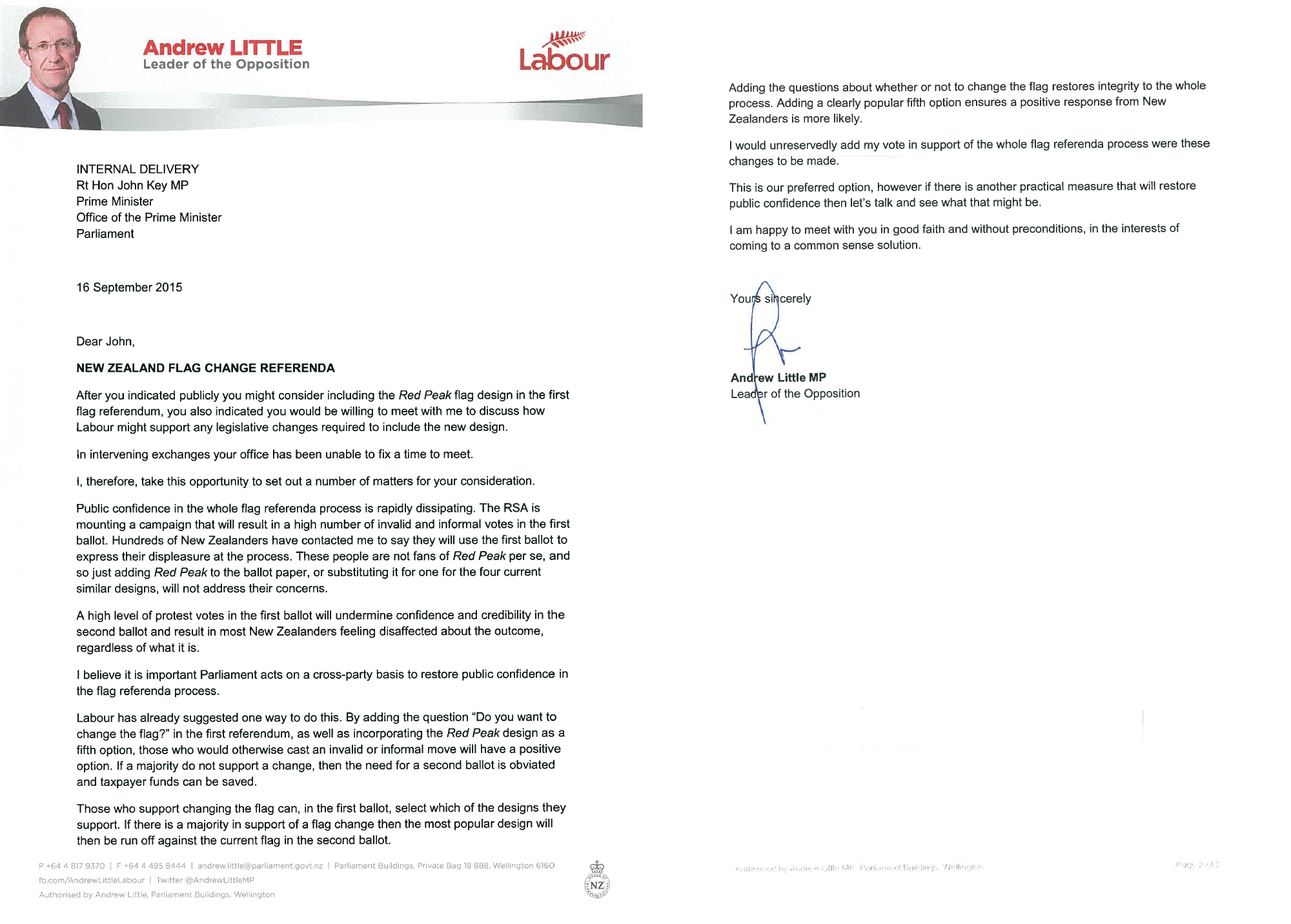 Key's Letter: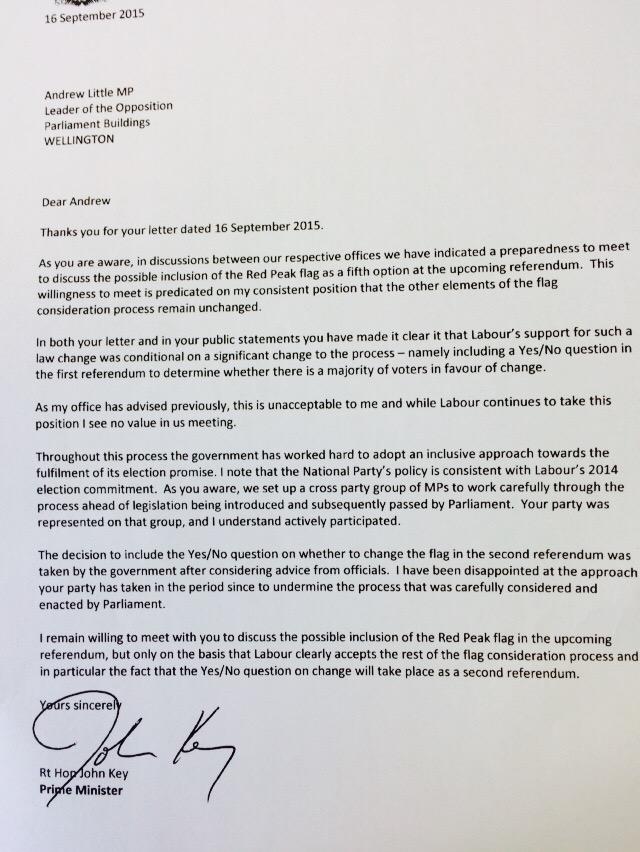 Apparently Little has sent another letter. Whoopdy do. He should be showing he's capable of actual leadership. If anything will put me off going back to voting for Labour it is this.