Steven Joyce versus Grant Robertson plus a number of economists.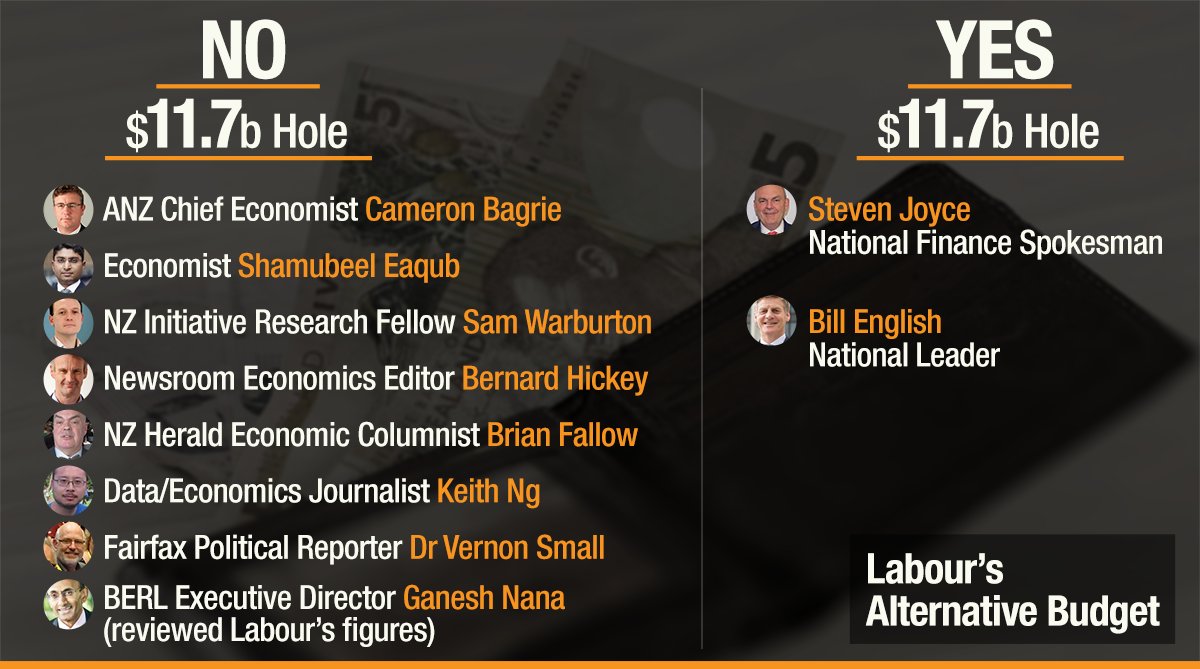 Looks bad for Joyce, for national, and for Bill English.
And by continuing to claim there is a hole they have kept digging a credibility hole of their own.
Economists have pointed out that Labour have left themselves with little economic room to manoeuvre, but their numbers largely stack up.
Joyce has left himself with no easy way out of this. A backfire, big time.
Not only does this look bad for National, it helps boost Robertson's and Labour's economic credibility.