A big scare in Hawaii: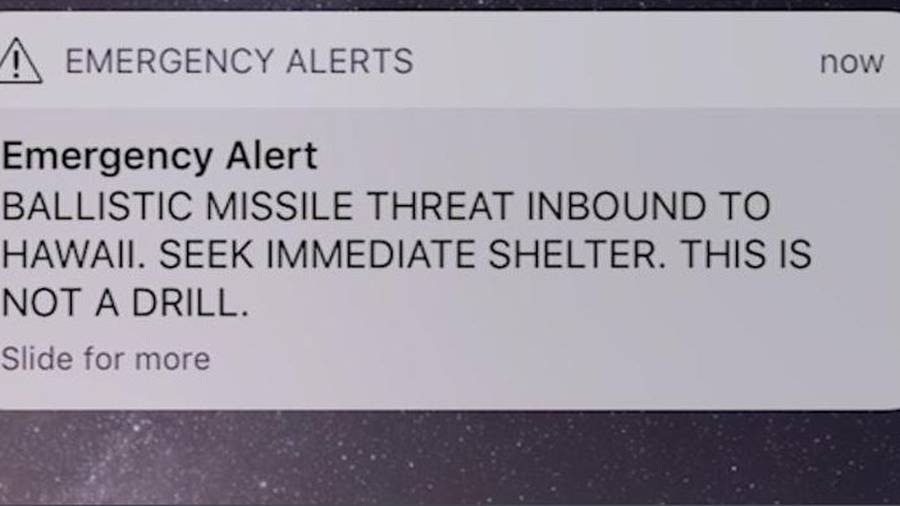 But someone on a change of shift apparently pushed the wrong button and sent out an alert accidentally.
Just as well it was only an alert button and not a launch button that was accidentally pushed.
And just as well no one reacted to the alert by pushing a more dangerous button.
Nuclear arms have arguably kept the world away from major conflict for seventy years, but they are a massive risk hovering over us.