I wonder how one gets an honorary job like this?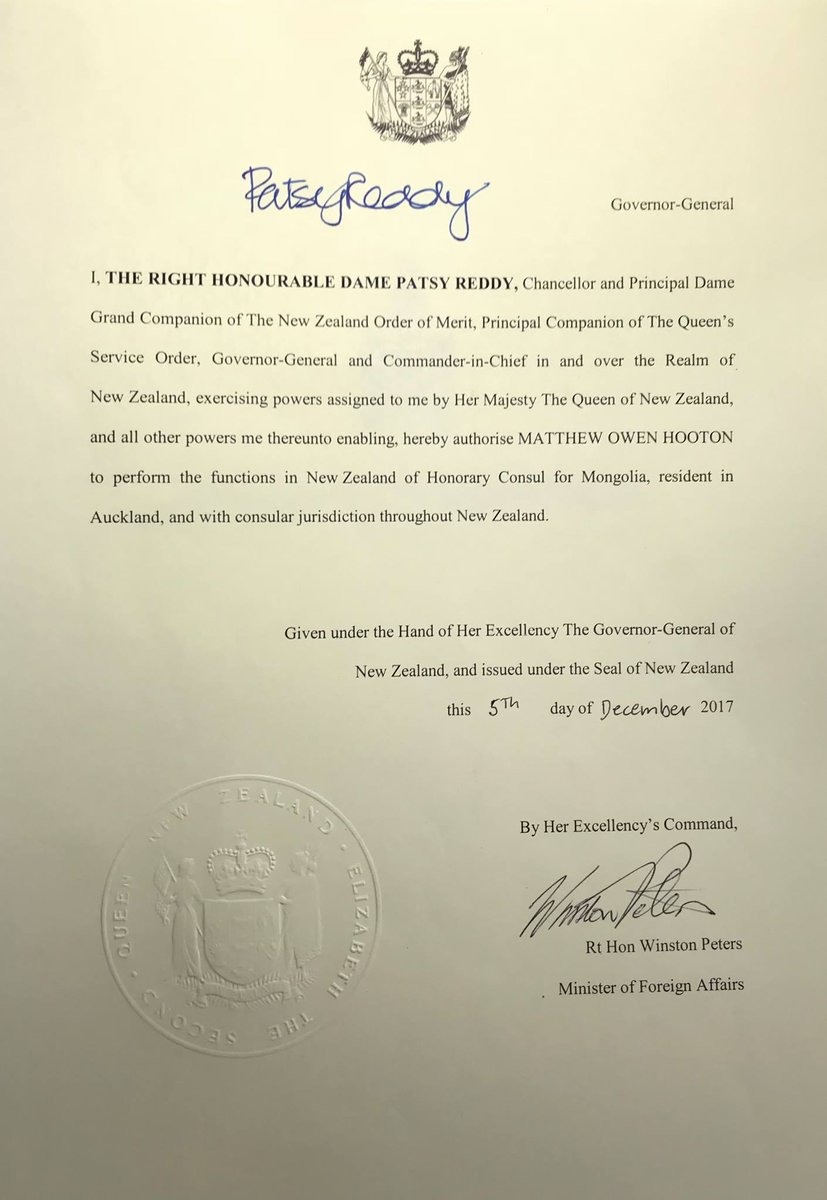 Last year the Honorary Consulate of Mongolia in New Zealand "closed permanently". Until now by the look of things.
SPECIAL NOTICE:

Regrettably, I announce that, due to my retirement, the Honorary Consulate of Mongolia in New Zealand closed permanently from 15 March 2017.

I am unable to confirm exactly what future visa processing arrangements will be and, in the meantime, all visa and general consular enquiries should directed to Mr K. Khos-Erdene, Attaché at the Mongolian Embassy in Canberra…

We wish to thank all those people we have had contact with over the past 10 years and hope that you will remember our tenure with fondness.  We have always tried to provide a level of service that would enhance the reputation of Mongolia in New Zealand; to encourage people to find out more about Mongolia and its people and to visit to see the wonders of Mongolia in person.

This draws to a close a 25 year relationship that I have had with Mongolia about which I have very fond memories of the friendliness and hospitality of Mongolian people.

I wish the Mongolian people well in their efforts to maintain a thriving democratic, market economy in central Asia and I hope that some day, in the not too distant future, Mongolia will once again have direct diplomatic representation on the ground in New Zealand.  In the meantime Bayarlalaa, Bayartai
I don't hear much or know much about Mongolia. Large but sparsely populated  – estimated about 3 million people, population density 1.97/km2, compared to 17.9/km2 here in New Zealand.