Stalls from @nzlabour and @NZNationalParty at Dunedin's 'Thieves Alley' market day today: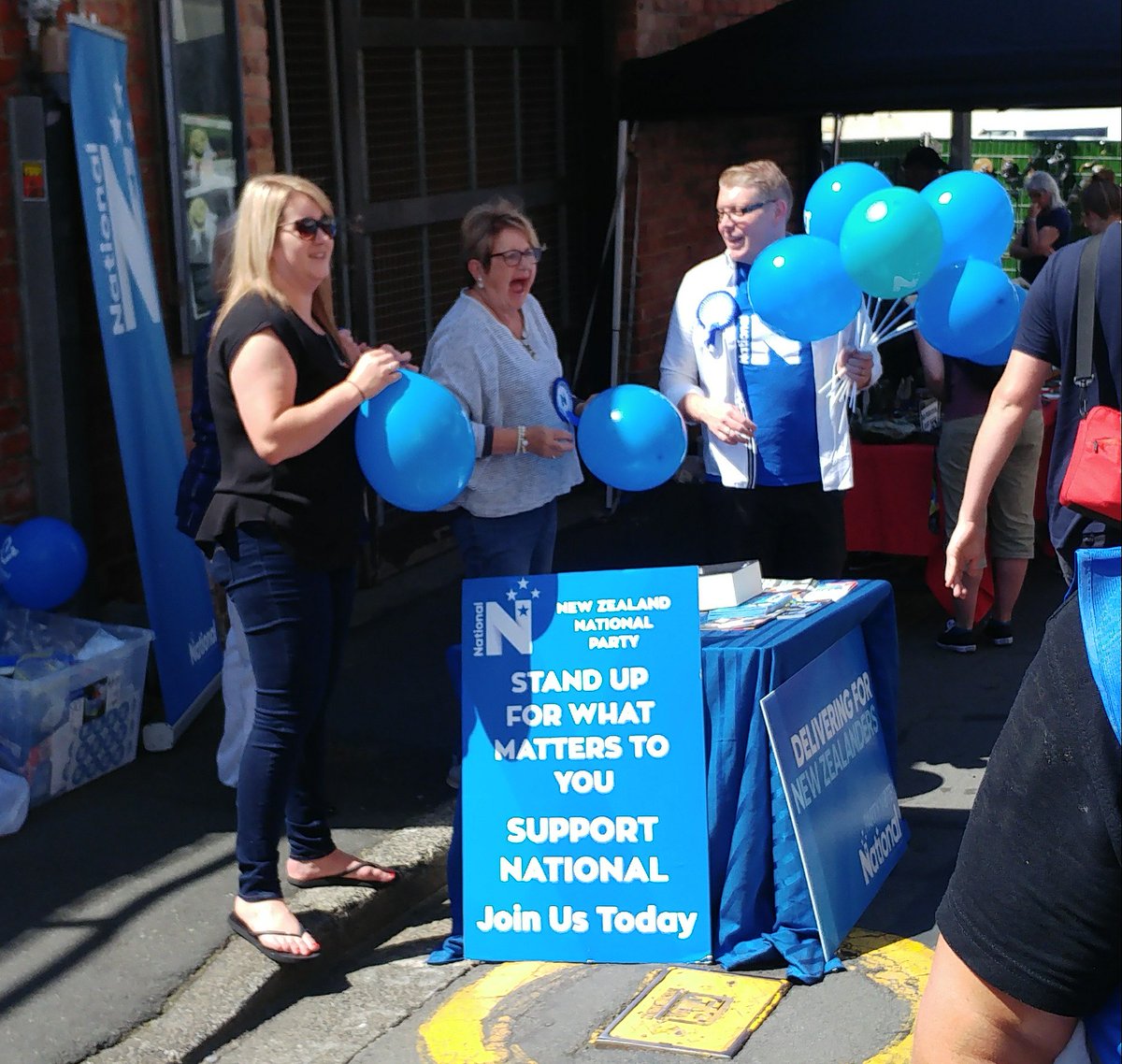 Different to their election slogan, recruitment rather than soliciting votes.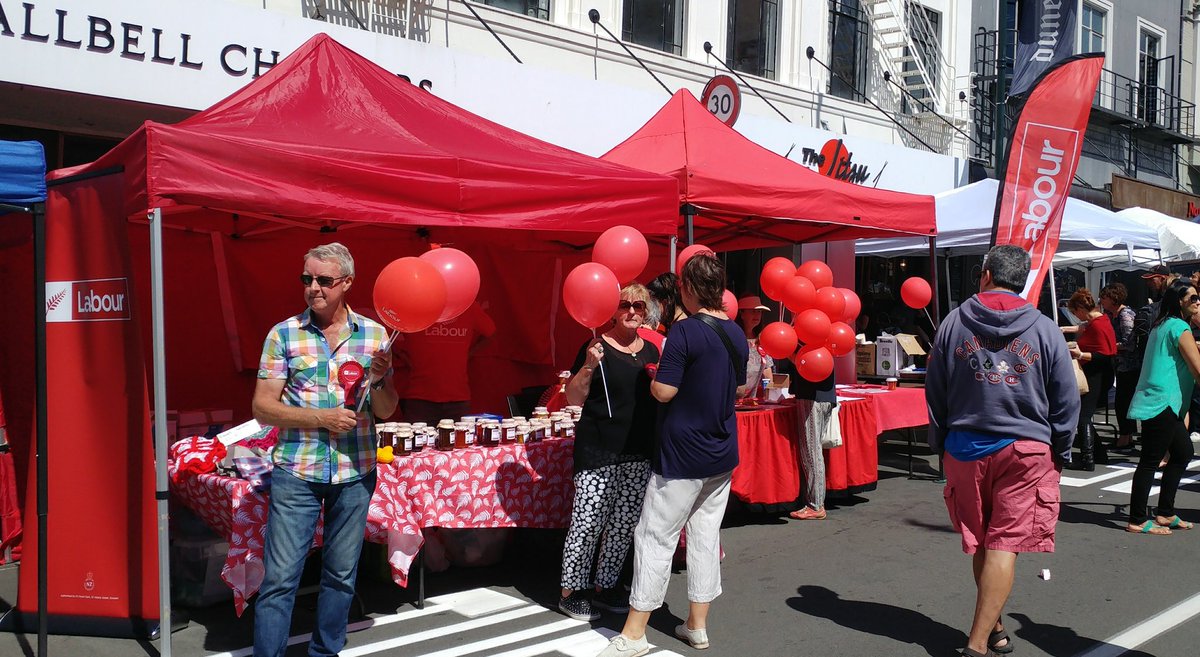 No slogans for Labour, but focusing on raising funds rather than raising membership.
At least they are both out trying to engage with the public. In Germany the parties are funded by taxpayers (arranged by the parties presumably), and they risk getting too out of touch with people outside politics.