NIWA reports that New Zealand's 2017-18 summer has been the hottest on record.
2017-18: Kiwi Summer for the Record Books

Standout stats:

The hottest summer on record by 0.3°C.
Hottest summer on record at 54 weather stations
The #marineheatwave had seas up to 6°C above average.
Alexandra reached 38.7°C on 30 Jan, NZ's hottest Jan temp in 39 yrs.
Cromwell had 56 days over 25°C
Above normal amount of ex-tropical cyclones (2).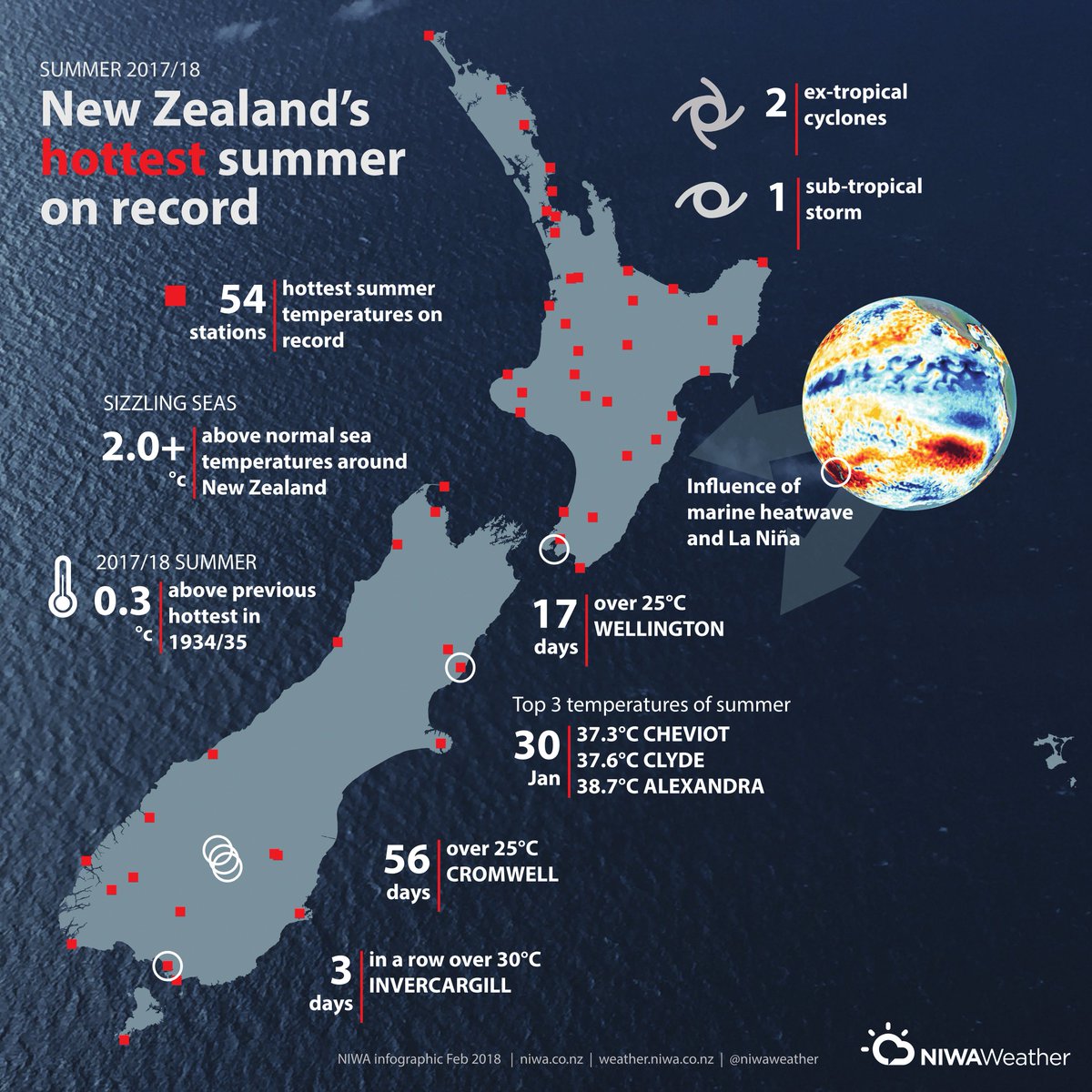 Our summer was shaping up as a very dry one too, until the ex-tropical cyclones brought in some heavy rains.
Apart from noticeably nice weather in Dunedin there have also been significantly different growing patterns, with things like tomatoes and grapes doing much better than usual.
Note that this is a weather record for three months, but it inevitable raises questions about how the climate could be changing overall. Unseasonably warm weather in the Arctic Circle, which pushed cold air down onto the US and Europe, have also been unusual.