Twitter became one of the new big things on the Internet, but faltered. It's demise was predicted. But it has come back stronger – on the stock market at least.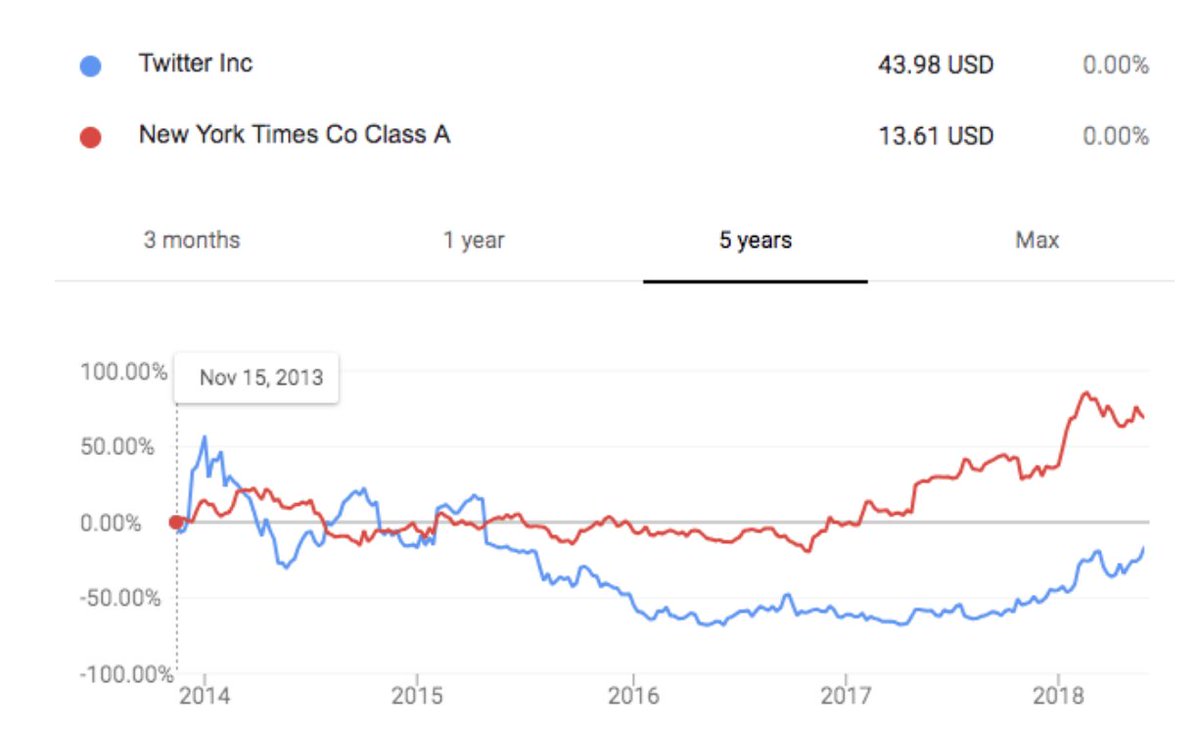 Fun fact: Twitter's stock is up nearly 3X since the day this story was published: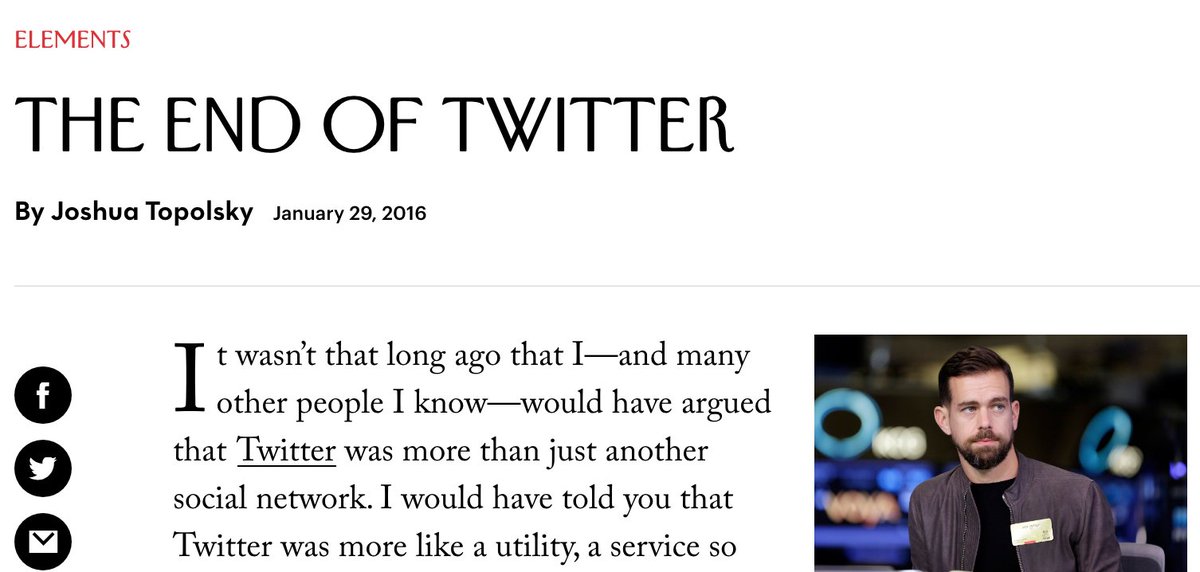 So a major turnaround in two years.
I am regularly on Twitter. I don't tweet or retweet or 'like' much. I use it mostly to follow news in New Zealand and world wide (in the UK and US), and I also keep a bit of an eye on journalist interactions behind the news, as well as general social media activity.
Some aspects of twitter are a bit annoying but I generally find it quite useful. However I can leave it alone when I want a break from the 'net.