A new review of NZ's defence policy says Great Power competition is back & turbulent times could be ahead. So what kind of Defence Force does NZ need? @CorinDann interviews @RonMarkNZF today 9am TVNZ1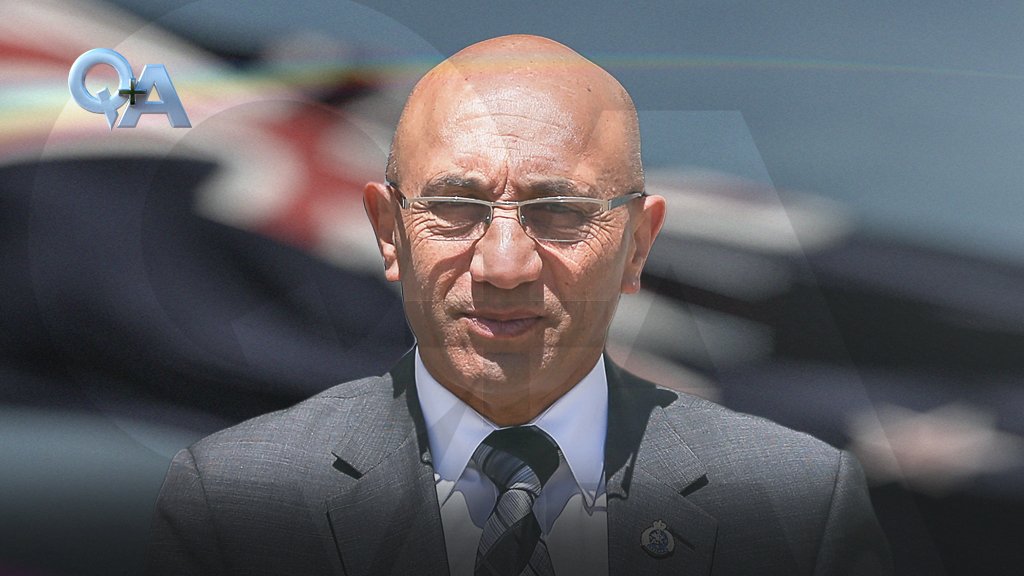 Minister of Defence: Strategic Defence Policy Statement 2018 Launched
The Policy Statement updates New Zealand's strategic Defence policy settings to reflect the Coalition Government's foreign policy and national security priorities.
The Policy Statement emphasises:
The importance of the Defence Force delivering value for New Zealand's communities
New Zealand's responsibilities as a Pacific nation
Addressing the impacts of climate change and protecting the natural environment
Maintaining the international rules-based order which is crucial to safeguarding and promoting New Zealand's interests and wellbeing
The importance of contributing to New Zealand's key security partnerships
"The Policy Statement sets out a challenging strategic environment for New Zealand, in which the international rules-based order is coming under pressure from a range of forces.  The effects of these forces are playing out across the globe, including in New Zealand's neighbourhood, from Antarctica to the South Pacific.

"As a small state, New Zealand relies on the international rules-based order and multilateral approaches – alongside its international partnerships – to protect its interests and amplify its ability to be a positive global contributor.

"The Defence Force is a key tool with which the Government can help nations and communities.  Whether it be through responding to natural disasters, helping protect fisheries and natural resources, or at the sharper end, contributing to coalition and peace support operations.

"We will now turn our attention to reviewing the Defence Capability Plan.  This will build on the Strategic Policy Statement 2018 and determine the capabilities that the Defence Force will require to give effect to New Zealand's updated defence policy settings. That review will be completed by the end of 2018," says Ron Mark.

https://defence.govt.nz/publications/publication/strategic-defence-policy-statement-2018
Newsroom: Bold defence plan comes at a cost
Who would have thought such a small document could make such a big statement?

At a relatively slender 39 pages, the newly-released Strategic Defence Policy Statement packs a significant punch pound-for-pound in outlining the threats to New Zealand and the world.

It paints a bleak picture of "compounding challenges of a scope and magnitude not previously seen in our neighbourhood".

Coalition politics are a very real consideration, with the Greens and (to a lesser extent) Labour historically critical of spending on defence instead of priorities closer to home.

That may explain the heavy emphasis on security issues related to climate change and the Pacific, providing a framework which the two left-wing parties may find more agreeable.

But that in itself raises the question of how much New Zealand can do: focusing more heavily on the Pacific while maintaining deployments in the Middle East and elsewhere will stretch the NZDF.

Whether it is stretched to breaking point may depend on how successfully Mark can argue his corner in future.
Mark gets a chance to argue his case to the public this morning on Q&A.
"New Zealanders want to know that Kiwis, when they're placed in danger, have the right equipment to come home safely. That's what NZers focus on, and I'm proud of them. I'm proud of this government for being bold enough".

"When you have timidity in the ranks of cabinet, such as we've seen in the last nine years, you end up kicking a can down the road, and then aircraft are either grounded or, at worse, they fall out of the sky".
Fortunately for Mark there are no Green MPs in Cabinet.