There is growing media attention on where the power lies between Prime Minister Jacinda Ardern and Deputy Prime Minister (and recent Acting Prime Minister) Winston Peters.
Yesterday Richard Harman at Politik:  Is Winston is about to have another go at Labour?
The Government's controversial industrial relations legislation appears to be the latest flashpoint in the ongoing tussle for power between Labour and NZ First.

At the heart of the row is a clause in the new legislation which would require employers to be part of a collective industrial agreement if a union demands they be.

The clause applies to so-called Multi-Employer Collective Agreements, known as MECAs.

POLITIK understands that NZ First wants the right of employers to opt out of MECAs restored.

One political source told POLITIK that the dispute between Labour and NZ First over this could turn into a real "shit fight".

It will come on top of the very public difference between NZ First Leader Winston Peters and Prime Minister Jacinda Ardern last week over refugee numbers.

The problem for NZ First is that the Bill went through Cabinet before it went to the Select Committee which means that it is now Government policy which they are bound to support because of their coalition agreement.

The final Bill cannot pass without NZ First support but were they to withdraw it the Government would face a political crisis. In effect, NZ First would have broken the coalition.

That would seem an unlikely prospect.
Perhaps. So far Peters seems to have got away with playing a disproportionately strong 7% hand, with Ardern and Labour sort of at his mercy.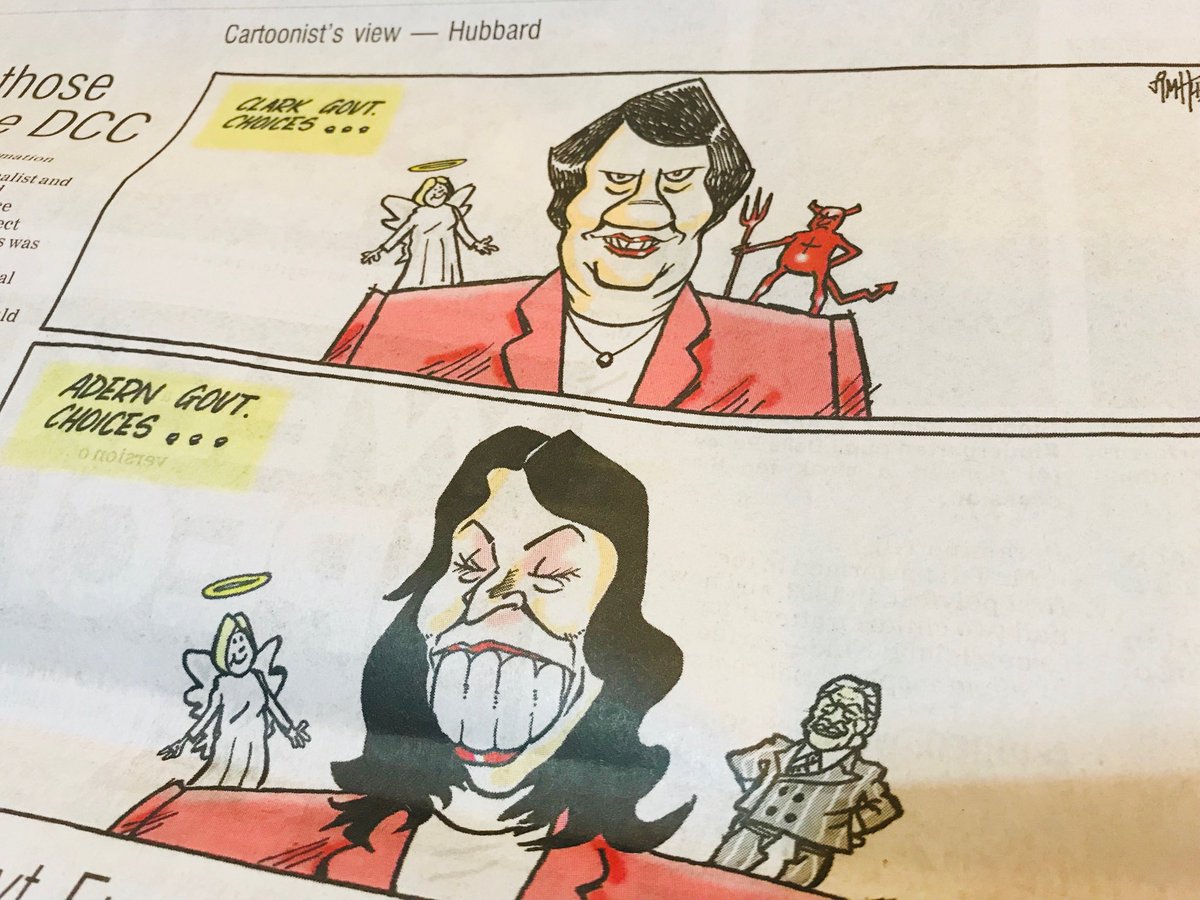 Tracy Watkins (Stuff): The Winston and Jacinda show – it's time for Ardern to push back
There is an edge to Jacinda Ardern's answers these days that we haven't heard before. That should probably not come as a surprise.

The criticism of Ardern's government has started to look like a pile-on as it reels from one blow to the next – the war with business, one minister gone, a second minister under a huge cloud, the Abby Hartley controversy, and an emboldened NZ First looking like it's running rings around Labour and Ardern.

All Governments have bad patches and that is what Labour has been consoling itself with as the relentless pressure on its ministers and Ardern shows no sign of abating.

As – still – Labour's most potent, even only, weapon, Ardern is being forced to front every issue.

Some of that is unavoidable – Ardern had to front the Clare Curran and Meka Whaitiri debacles as prime minister and Labour leader.

But is Labour leaning too heavily on Ardern behind the scenes as well?

Ardern's biggest headaches aren't just internal, but her relationship with NZ First, which seems increasingly to be on a collision course with Labour over flagship policies like the refugee quota and law and order.

It was columnist Jane Clifton who coined the phrase "Win-cinda" for the Winston and Jacinda show a few weeks after the election but it never took, presumably because no-one doubted Ardern's power was at its zenith at that point, while Peters was  "Mr 7 percent", a reflection of NZ First's result on election night.

But something has changed since then and there is a growing perception that Peters is at the very least reining Labour in, or at worst, ruling the roost.

Ardern needs to push back before that perception becomes entrenched.

Some of that perception is down to a couple of deserved bloody noses over the two-strikes legislation and the refugee quota, both policies which Labour acted as though they had in the bag before getting agreement from NZ First.

But NZ First's position on industrial relations reforms will be a red rag to a bull in Labour given that the legislation went through both the Cabinet and select committee process with NZ First.
Peters is a wily old politician who is likely to keep pushing for every advantage.
Ardern is learning a Labour leader and as Prime Minister. Time will tell whether exerts sufficient authority over Peters, and if she does, how Peters will react.