Winston peters has announced that NZ First will proxy vote for Jami-lee Ross in Parliament in his absence – the vote will be the same as the national party vote. Peters has claimed it is for democratic integrity and ensuring Ross' electorate gets a vote in Parliament, but that sounds bogus. The vote will make no difference to anything.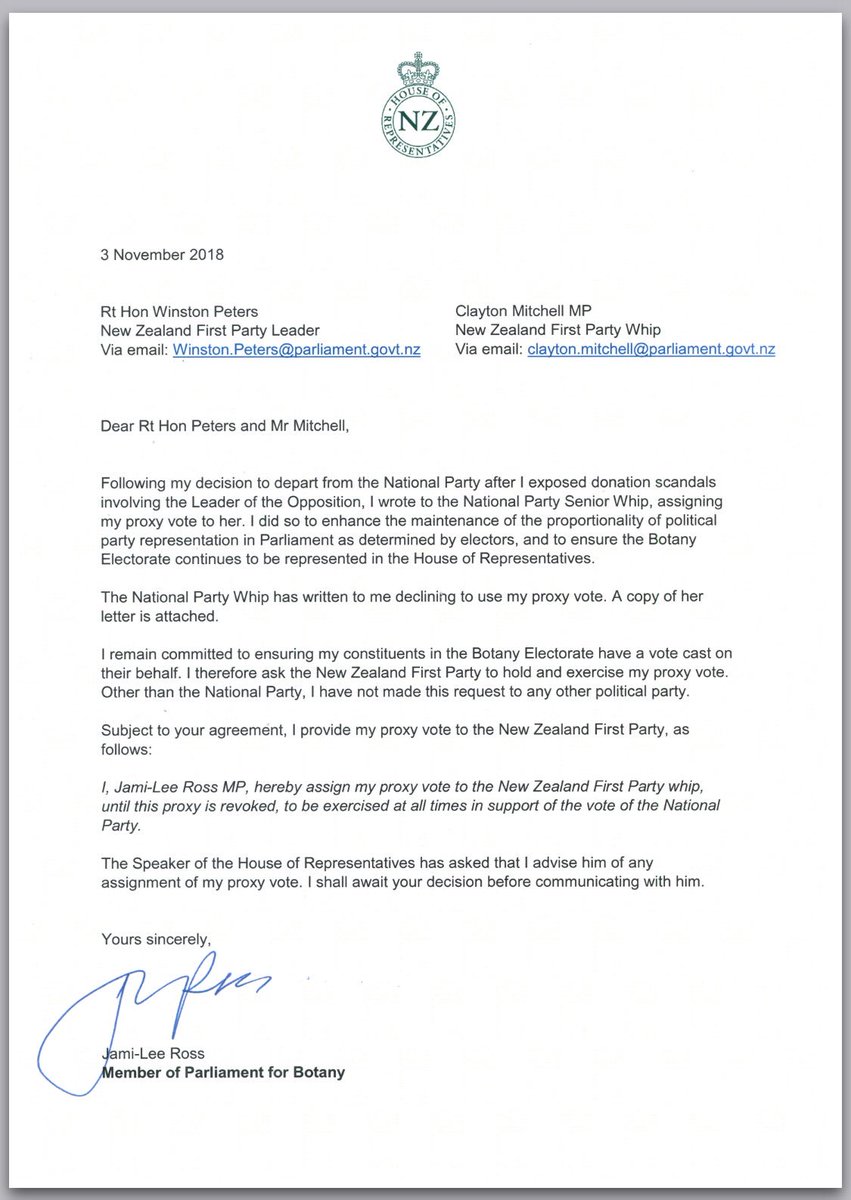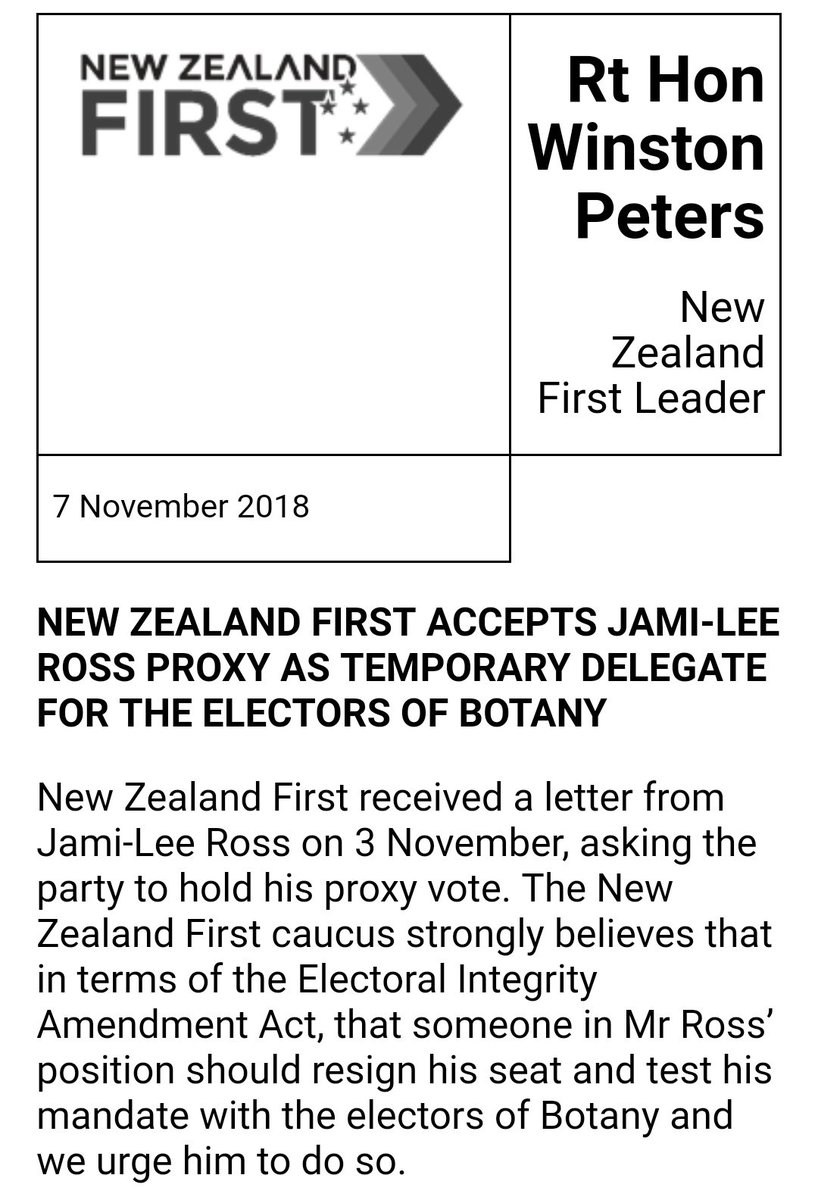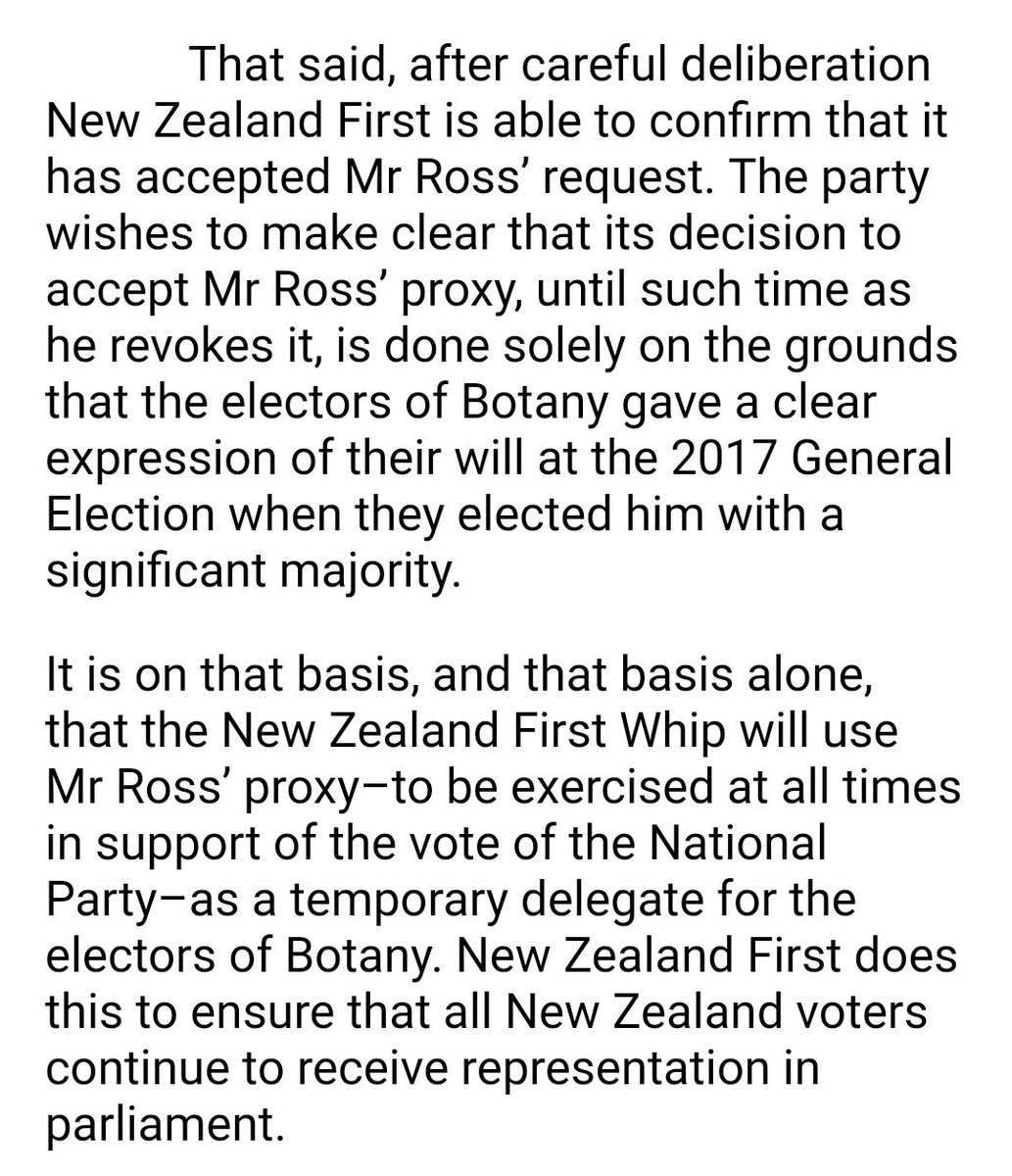 Peters said that NZ First whips were asked 'weeks ago' by Ross and have just agreed to vote on his behalf, despite Peters saying that Ross should resign.
It does nothing to give Botany voters representation in Parliament – only Ross can do that, or better, by resigning someone with a mandate could do that.
Peters may think this is getting one over National but it just makes him and NZ First look stupid.
Peters sounded grouchy when interviewed on Checkpoint trying to explain this.