UK Prime Minister Theresa May has made a botch of Brexit since her calling of a snap election backfired.
A no confidence vote has been signalled for days. It looks like it's about to happen.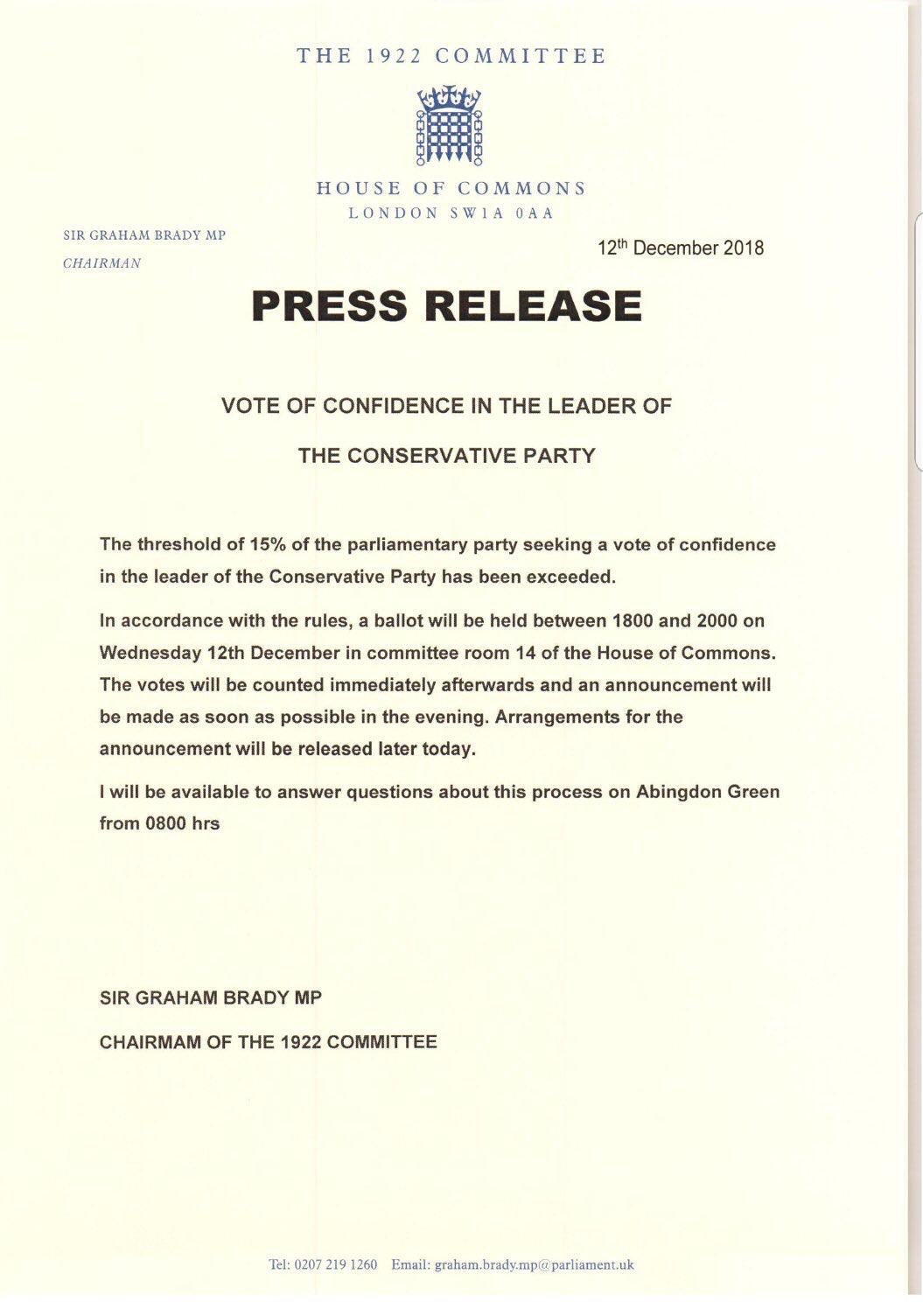 May may be responsible to an extent for the growing mess, but if she gets the boot they are still left with a Brexit mess.
9:45pm NZ time May is about to address the media outside 10 Downing Street.
She has started. She says she will contest the no confidence vote strongly, then launches into a spiel saying how great she has been over the last forty years. So I  turned it off.
Next step is the vote, I think in the morning NZ time.