Polynesians were seafarers, travelling all over the Pacific, including to New Zealand. While winds may have made it easier to go east, they also came south to Aotearoa. There's no reason why that won't have also gone back westward.
Scott Hamilton emailed:
I liked the way you discussed ancient Pacific history on your blog recently. I'm not criticising what you said per se, but I've queried your suggestion that Aboriginal Australia and Aotearoa had no contact before about 1788, in light of some intriguing bits of evidence.
Scott pointed me to a Twitter thread:
In a recent post to his popular yournz blog, Pete George said that Polynesians never visited Australia, & never encountered Aboriginal cultures. George's claim reflects received opinion, but there are some neglected pieces of evidence that suggest it is wrong.
What I said in Why wasn't New Zealand inhabited by humans earlier? was "Aborigine history is fascinating, but appears to be unrelated to Aotearoa history until Cook's voyage in 1788." My knowledge of this is actually quite scant.
Scott's thread continues:
---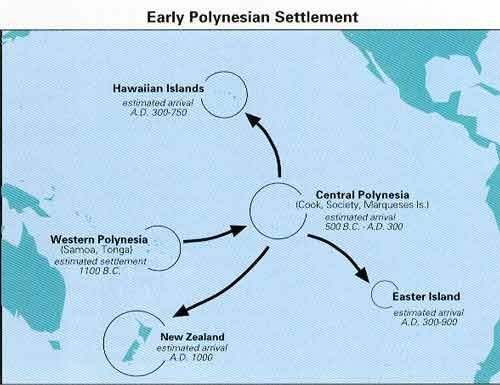 We tend to think of the Polynesians sailing east, because of the explosion of voyages out of their Tongan & Samoan heartland fifteen hundred years ago. We know now their vaka made it all the way to the Americas. But Polynesians also went west – much further west than Australia.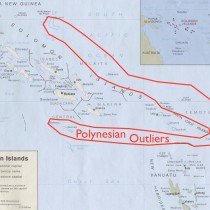 Obsidian from Tuhua Island, in the Bay of Plenty, has been found in the Kermadecs, proving that early settlers of Aotearoa journeyed north, toward their ancestral homelands. Norfolk Island's soil has given up numerous Polynesian artefacts, including adzes.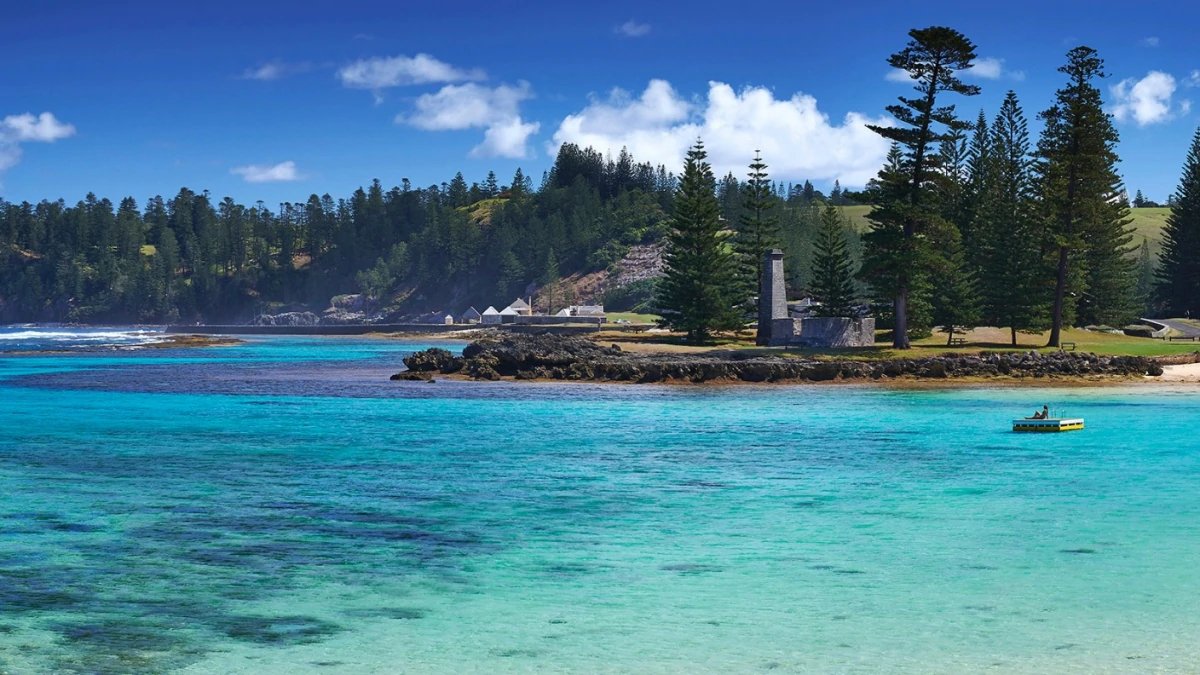 While the finds in the Kermadecs & on Norfolk are well-known, very little publicity has ever attached itself to the discovery of a Polynesian adze on the coast of New South Wales in 1929. The adze sat forgotten for decades, but was recently analysed by three Australian scholars.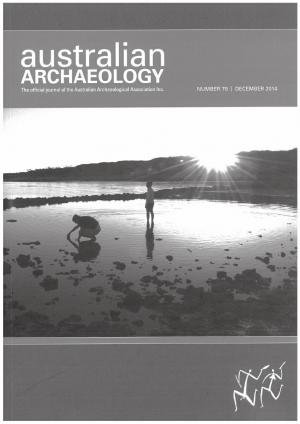 The Australian scholars found that the adze from NSW bore many similarities to artefacts found on Norfolk. They decided that it is likely a relic of a Polynesian journey from Norfolk to the continent: A Norfolk Island basalt adze from coastal New South Wales: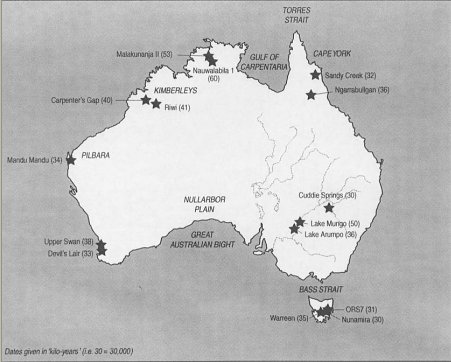 No scholar, let alone team of scholars, has ever systematically investigated the possibility that Polynesians visited Australia. Those artefacts that hint at such a visit, like the NSW adze & a fragment of pounamu that turned up in Tasmania, were found by chance.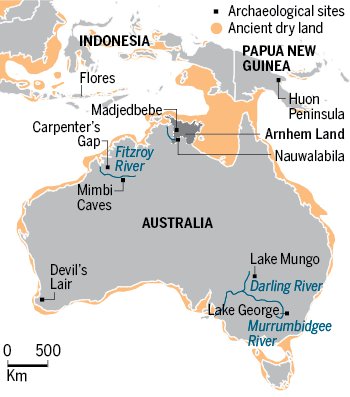 There are hints that Polynesians not only visited Australia but made return journeys east. In 1993 a team of Japanese archaeologists made an astonishing but little-reported discovery on Pukapuka, the northernmost island of the Cooks. They dug up the bones of a dingo.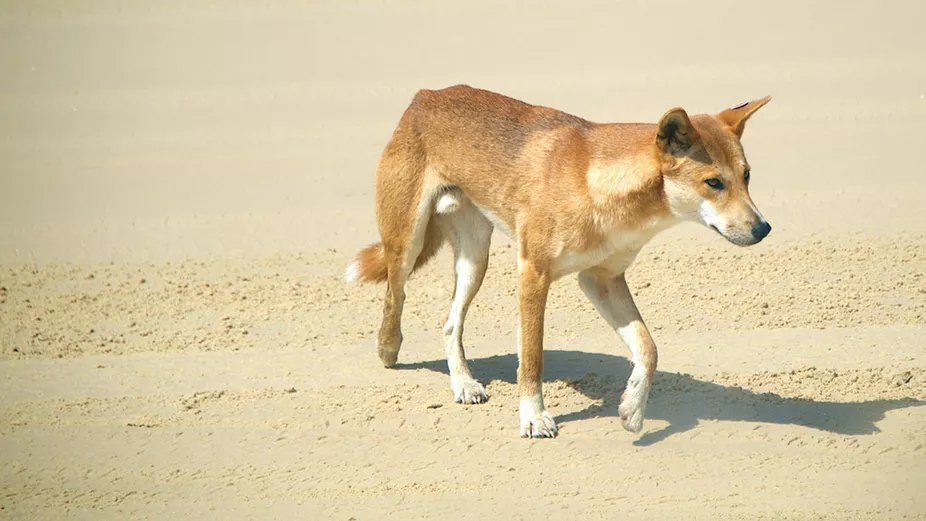 The dingo is native to Australia. It has a cousin in Papua New Guinea, but is related only very distantly & indirectly to the Polynesian dog. If a dingo was present on the Polynesian island of Pukapuka centuries ago, then it would have had to have come from Australia.
To be fair, at least one scholars disputes whether the creature unearthed on Pukapuka really was a dingo. Geoffrey Clark feels it may have been some variation on a Polynesian dog – Prehistoric contact between Australia and Polynesia: the Pukapuka dog re‐examined
But the Pukapuka dingo is not the only piece of evidence for return voyages by Polynesians from Oz. In 1925 a man fossicking amongst midden-dunes on Muriwai beach discovered a boomerang. His discovery was reported in the Journal of the Polynesian Society the next year.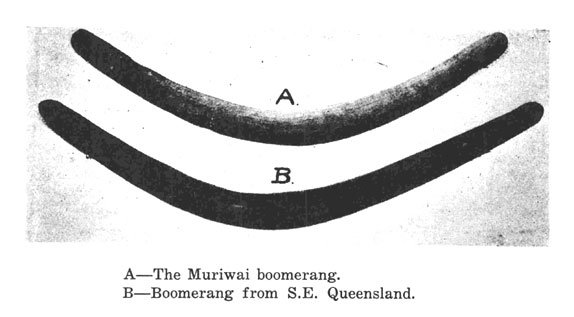 (Could this have floated across the Tasman? PG)
If Polynesians visited & even settled in Australia, then it might be possible to find traces of their presence in the stories & imagery of coastal Aboriginal peoples. The Muslim fishermen who visited Arnhem land for centuries left many reminders: Indigenous Australia's long history with Islam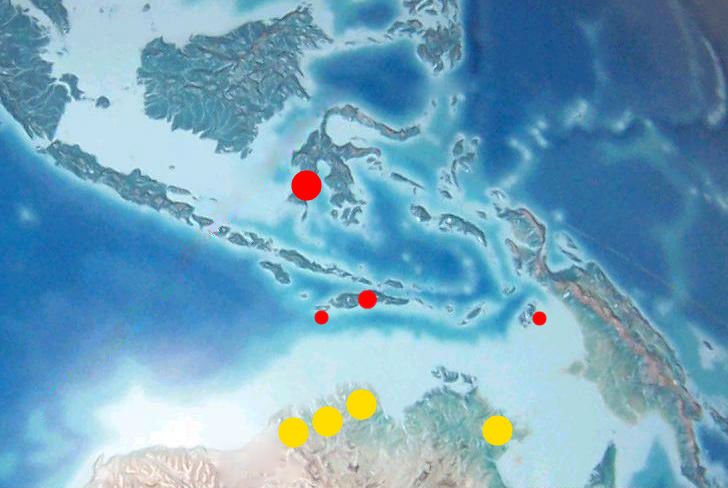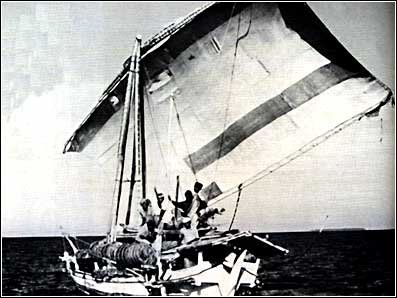 There's another model for tracing ancient Polynesian contacts with Australia. Over the past decade or so scholars have found convincing evidence that Polynesians visited California, by probing the vocabulary & aquatechnology of the Chumash people, who live around Santa Barbara.