More in the build up to Friday's climate change protests that have already been effective at raising attention.
@BenThomasNZ:
If anyone is still interested in "should kids go on the the climate strike" takes, this one by a teacher I know is probably the best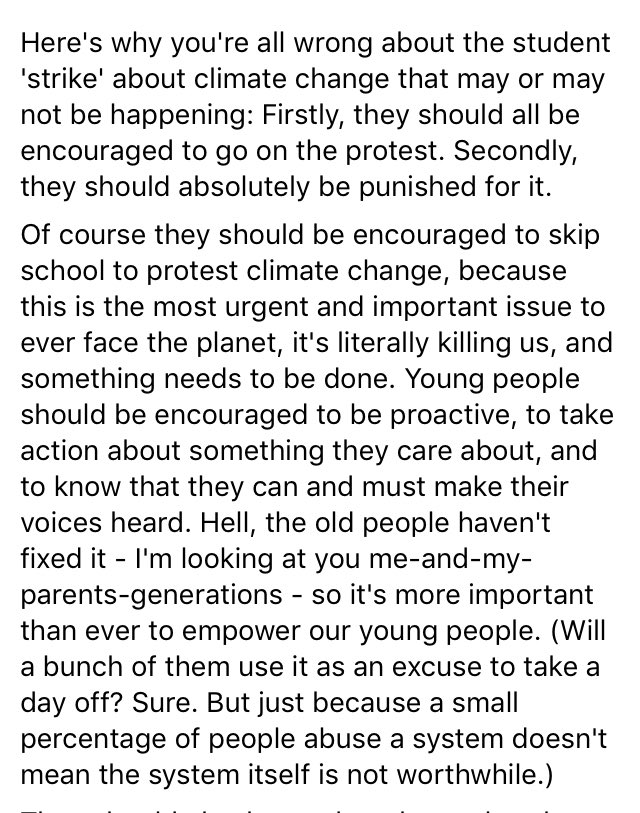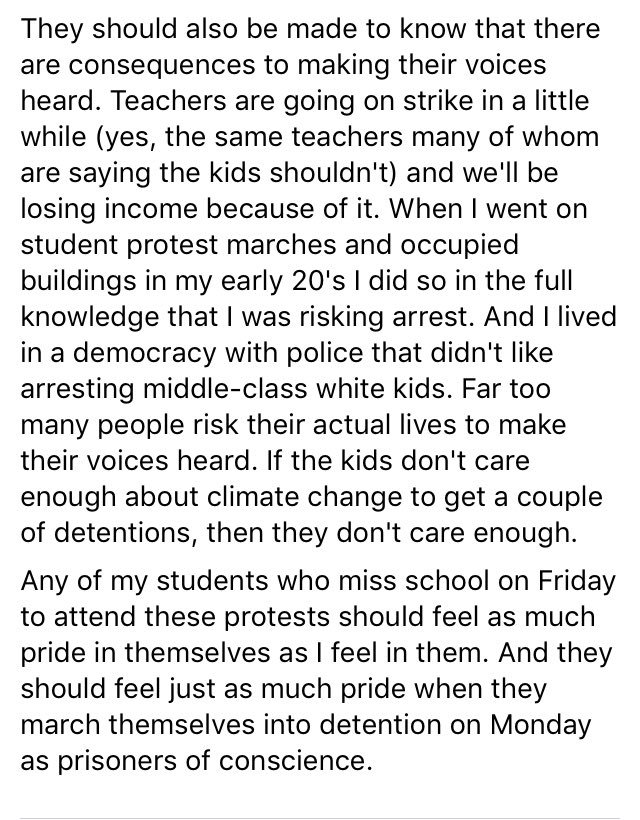 If it's a one-off or occasional thing I have no problem with children (teenagers) taking a bit of time off school to take part in an organised protest. It is likely to inspire them a lot more than just another day at school.