Surviving victims of the Christchurch mosque shootings began to present their victim impact statements in court yesterday – the actual sentencing of Brenton Tarrant will happen on Thursday morning at the earliest.
The statements give victims a chance to have their say in front of the person who callously injured them or murdered their family members and friends.
Tributes and defiance in courtroom 12
Now they were having to make peace with the unimaginable, a heinous murderous attack on the holiest of days, a Friday, in the holiest of places, a mosque. Yesterday, the first wave of March 15 attack victims and families of the Shaheed, or martyrs, faced the gunman and told their stories.

Widows spoke of their struggles, parents recounted how their children keep asking where their grandfather is. Families paid tribute to their lost loved ones, their achievements, their courage and bravery.

Raw and painful testimonies showed how victims and families are still living this tragedy. Bodies still containing bullets or shrapnel – and always will. People who are waiting for their next surgery, or fighting ACC for help, who expect to live the rest of their lives in constant pain because of nerve damage.

Some are too mentally traumatised to work, and are struggling financially. Whose suffering is so close to the surface they're easily angered and reduced to tears. They can't sleep, and are paralysed by hopelessness and unimaginable grief. They dread Fridays.

It's no wonder. They're haunted by horrific images, flashbacks of the terrible attack.
But having their say in court gives them an opportunity to deal with their trauma and grief.
And to show their defiance and strength.
Khaled Majed Abd'el Rauf Alnobani saw people he knew get shot at An-Nur. He outlined his struggles with everyday life through an interpreter. As he finished, he pointed at the gunman and said in English: "We have become more united. You have made that, and thank you for that."

Janna Ezat, whose son Hussein Al-Umari died at Masjid An-Nur, recounted the Islamic saying: If we are able to forgive, forgive. There was only one choice, said Ezat, a calligraphy artist. "I have decided to forgive you, Mr Tarrant, because I don't have hate, I don't have revenge."

Al-Umari's sister, Aya, said: "Now you've killed him I've turned to God and that's made my faith in Islam even stronger."

Marium Gul's parents, Karam Bibi and Ghulam Hussain, and brother Muhammad Zeshan Raza, all died at the Linwood mosque. In a video statement recorded in Pakistan, Gul says the gunman should repent for what he's done. "But more important is the realisation that hate towards Islam is wrong – Islam is a peaceful religion."
These were ordinary people living in New Zealand who happen to be involved in one of many religions.
The vast majority of fellow New Zealanders have expressed sympathy and solidarity with the survivors.
Christchurch mosque attack victims address gunman: 'We did not deserve your actions'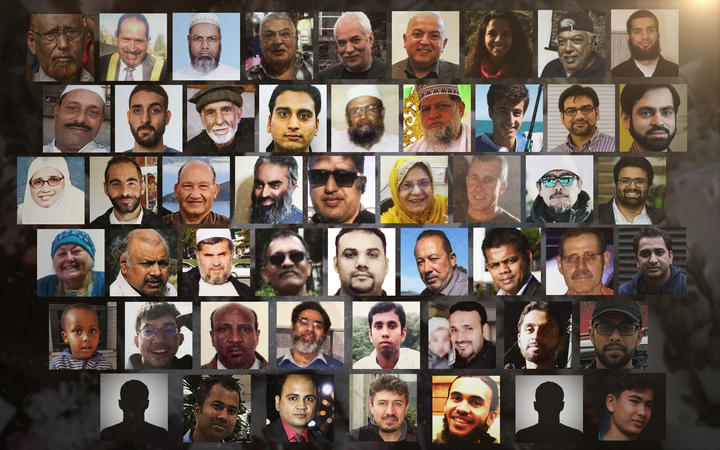 Christchurch mosque shooter appears moved as victim's mother offers forgiveness
Mosque survivor: 'I have about 1000 bits of shrapnel throughout my body