All posts in category General
Sunday GMT
For posting on events, news, opinions and anything of interest from around the world.
Posted by Pete George on December 18, 2017
https://yournz.org/2017/12/18/world-watch-monday-28/
Ki te tangata?
An increased use of te reo Māori on Radio NZ has been a talking point for some time.
It doesn't bother me, but I think it is overdone at times.
But it has bothered Don Brash. Late last month:
There was a response by Emma Espiner at Newsroom: The threat of Te Reo
It's become a running joke among friends and family that my husband, vampire-like, feeds on and grows stronger with each criticism of his use of Te Reo in his role as co-presenter of RNZ's Morning Report. What's less of a joke is the sustained attempts by some, who agree with Brash, who are fighting against the use of Te Reo and against Guyon and RNZ in the form of BSA complaints and letters to RNZ's managers, CEO and Board.

I dislike the 'old white men' argument where one simply says those three words and the offending viewpoint is rejected because of its provenance without any further need for debate.
It's good to see her saying this.
What's interesting to me as a Māori woman, is the way that my Pākēhā husband has been able to champion Te Reo into the mainstream in a way that it would be impossible for me to do, were I in his position. As a Pākēhā man with a powerful role in the New Zealand media he has a position of extraordinary privilege from which to challenge the status quo. He has strong support in this endeavour among the leadership of RNZ, most importantly from other noted Pākeha man, CEO Paul Thompson.

Over at TVNZ Jack Tame is cutting a similarly admirable path on the flagship Breakfast show.

The complaints about Te Reo being used in mainstream media give me great heart looking to the future. This positive response might surprise some, but I believe we can view these people (and they're always the same people) as the rearguard of progress.

As society shifts, they will continue to yap at our heels and protest, but the trend for Aotearoa is against bland mono-culturalism and fearful mono-lingualism.

A decade ago it was Māori Television. Today, it's using Te Reo on Morning Report and Breakfast TV and putting macrons in newspapers.

In ten years time these things will be completely normal and there will be another battle, which the rearguard will again resist and lose.
There is definitely a trend. In the main I am fine with this. But not so Brash – and Kim Hill wasn't fine with Brash over it.
She interviewed him on 2 December, if 'it can be called an 'interview': Don Brash – Ragging on Te Reo
He has weighed into the debate about the use of Te Reo in the past few weeks, saying he's "utterly sick" of the use of the language by RNZ reporters and presenters.
I haven't listened to that, but I saw a lot of comment about it. It is still being talked about.
Karl du Fresne: Don Brash didn't stand a chance against Kim Hill
The first was to think he could criticise a high-profile Radio New Zealand presenter on Facebook and get away with it. The second and much bigger mistake was to accept an invitation to explain himself on Kim Hill's Saturday morning radio show.

Inevitably, Brash was savaged. It was as close as RNZ will ever get to blood sport as entertainment.

Brash described Espiner's flaunting of his fluency in te reo as "virtue signalling" – in other words, displaying one's superior moral values.

For this offence against the spirit of biculturalism, the former National and ACT leader was summoned for a discipline session with Radio NZ's resident dominatrix.

The result was entirely predictable. Hill was acerbic and sneering from the outset.

She didn't bother to conceal her contempt for Brash and neither did she bother to maintain any pretence that this was a routine interview, conducted for the purpose of eliciting information or expanding public understanding of the issue.

It was a demolition job, pure and simple – utu, if you prefer – and I doubt that it was ever intended to be anything else. Its purpose was to expose Brash as a political and cultural dinosaur and to punish him for criticising Hill's colleague.
Perhaps, but it could have been more than that. Hill may have also thought that Brash was a political and cultural dinosaur.
Then du Fresne gets to the crux of his complaint.
Here's where we get down to the real issue. RNZ is a public institution.  It belongs to us.

The public who fund the organisation are entitled to criticise it. But can we now expect that anyone who has the temerity to do so will be subjected to a mauling by RNZ's in-house attack dog? Or is this treatment reserved for despised white conservative males such as Brash, to make an example of them and deter others from similar foolishness?

Either way, Hill's dismemberment of Brash was a brazen abuse of the state broadcaster's power and showed contemptuous disregard for RNZ's charter obligation to be impartial and balanced.
I presume Brash was given some sort of right of reply in the interview. I don't know if he was given a decent chance to defend himself.
This is nothing new, of course. The quaint notion that RNZ exists for all New Zealanders was quietly jettisoned years ago. Without any mandate, the state broadcaster has refashioned itself as a platform for the promotion of favoured causes.
I often listen to Morning Report, it looks at a wide range of topical issues in far more depth than most other media, and generally seems reasonably fair and balanced.
Interviewers do sometimes push their guests hard – but this is essential, in politics in particular. It is a sign of a healthy democracy.
But Brash has a perfectly valid point. Whatever the benefits of learning te reo, it is not the function of the state broadcaster to engage in social engineering projects for our collective betterment – for example, by implying we should all emulate RNZ reporters and start referring to Auckland as Tāmaki Makaurau and Christchurch as Ōtautahi.
Social engineering? That seems over the top. RNZ is not making me use te reo Māori, and I generally don't. Also, I learn something from their use if it. That's a good thing.
There's quite a bit on RNZ I don't want to listen to. If so I turn it off (increasingly frequently when John Campbell gushes over the top in another crusade).
RNZ does many things very well and my quality of life would be greatly diminished without it, but no one will ever die wondering about the political leanings of many of its presenters and producers.
RNZ is often referred to as 'Red Radio'.
Some of the RNZ presenters have fairly obvious political leanings, to varying degrees. That's normal in any media. I can make no judgement of their producers, I don't listen to them.
But te reo Māori is cultural, not political, so du Fresne seems to be confused.
Brash criticised Guyon Espiner in particular, someone who seems more balanced and non-politically leaning than most journalists in politics.
Du Fresne's article has morphed from a grizzle about the use of te reo Māori, to a grizzle about Kim Hill doing a tough interview on the poor Don Brash, to a grizzle about some radio presenters appearing to favour one side of the political spectrum.
I could go to The Daily Blog or The Standard and find plenty of claims that media is far too right wing. This is just lame ad hominum from them, and that is what du Fresne resorted to in trying to conclude his argument against the use of te reo Māori on RNZ.
Perhaps that should be ad hominum/ad feminum (Latin seems to be a sexist language).
Or should it be ki te tangata? What about ki te wahine? (Māori seems to be a sexist language)
But at least du Fresne is talking about it. RNZ successfully getting a point across. You will inevitably annoy some people when you try and make cultural progress.
Posted by Pete George on December 17, 2017
https://yournz.org/2017/12/17/rnz-te-reo-maori-and-brash/
There have been many claims and counter claims in the investigation into Russian interference in the US election, the most prominent of course being President Donald trump's denials.
There is good cause to question how both politics and justice operates in the US, especially when judicial investigations involve politicians and and political parties and campaigns.
What evidence is there of interference? Some, like Trump, claim there is none. Others disagree.
David Ignatius (at RealClear Politics): Trump May Decry the Russia Investigation, But the Trail of Evidence Is Long
Trump shouted out his defense earlier this month: "What has been shown is no collusion, no collusion!" he told reporters over the whir of his helicopter on the White House lawn. Since then, Trump's supporters have been waging a bitter counterattack against special counsel Robert Mueller, alleging bias and demanding: "Investigate the investigators."

There is a growing, mostly undisputed body of evidence describing contacts between Trump associates and Russia-linked operatives.

From the start of the campaign, Trump spoke of his affinity for Russian President Vladimir Putin, and Trump's aides followed his lead. In March, a young adviser named George Papadopoulos met a London professor who introduced him to a Russian woman described as "Putin's niece." This began months of efforts by Papadopoulos to broker Trump-Russia contacts, described in the plea agreement that Mueller announced in October.

Russian operatives by March 2016 had already hacked the computers of the Democratic National Committee and Clinton campaign chairman John Podesta.
Whether the Trump campaign had any involvement or not, Russian hacking must be of concern to the US – surely a President would be concerned about this. If not, why not?
Through cutouts, the Russians over the next eight months allegedly spooled out damaging information about Clinton to the media, sometimes egged on by Trump and his associates.

Dishing dirt on Clinton was the pitch of a June 3 email to Donald Trump Jr. from the publicist for Russian oligarch Aras Agalarov's pop-singer son. He said Russian authorities "offered to provide the Trump campaign with some official documents and information that would incriminate Hillary."
Whether Trump Jr acted on information offered by the Russians or not, surely the fact that it was attempted should be a concern?
Don Jr. eagerly met Russian lawyer Natalia Veselnitskaya on June 9 at Trump Tower. When she claimed that an anti-Putin U.S. businessman had looted money from Russia, Don Jr. pressed her: "He asked if I had any financial documents from which it would follow that the funds stolen from Russia were then involved in financing the Clinton's Foundation," she told the Senate Judiciary Committee last month.

Trump's hunt for Clinton emails continued in June, when Jared Kushner hired Cambridge Analytica to do campaign research. The firm learned that WikiLeaks planned to publish a stash of the Clinton material, and Cambridge's CEO asked Julian Assange "if he might share that information with us," according to The Wall Street Journal.
The involvement of WikiLeaks is also of considerable interest – or it should be.
Trump promised "very, very interesting" revelations about Clinton in June, the same month an alleged Russian cutout dubbed "Guccifer 2.0" began leaking DNC documents.
Trump may not have personally contacted and colluded with Russians, but it seems clear he was the recipient of information from them.
WikiLeaks dumped nearly 20,000 Clinton documents on July 22. Three days later, Trump tweeted: "The new joke in town is that Russia leaked the disastrous DNC e-mails … because Putin likes me." Two days after that, at a July 27 press conference, Trump said: "Russia, if you're listening, I hope you're able to find the 30,000 emails that are missing."
That could be just stupid and unwise from Trump, but it didn't look good at the time and it looks worse now that more details are known.
Roger Stone, a Trump friend and sometime adviser, kept beating the WikiLeaks drum through August 2016, saying he was communicating with Assange and that more damaging Clinton leaks were coming. WikiLeaks contacted Don Jr., too, in five messages that continued until Election Day.

"I love WikiLeaks," said Trump at a rally Oct. 10.
Who was leaking to Wikileaks?
U.S. intelligence agencies said on Jan. 6, 2017, they had "high confidence" that Russian intelligence had used WikiLeaks and Guccifer 2.0 "to release U.S. victim data obtained in cyber operations." CIA Director Mike Pompeo has since described WikiLeaks as a "hostile intelligence service."
Normally it would seem very strange that a US president was trying to divert, deny, and bury an investigation into Russian interference in a US election.
But Trump isn't a normal president.
And the evidence that is publicly known doesn't look good for him. He makes it look worse by his attacks on the FBI and the investigation.
He doesn't act like someone innocent of something serious.
Posted by Pete George on December 17, 2017
https://yournz.org/2017/12/17/evidence-in-the-russian-investigation/
This is wise advice…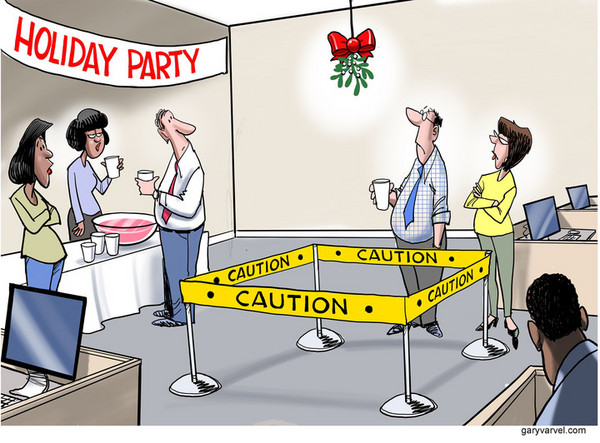 …but there is a risk of a chilling effect on harmless socialising.
While holding sexual nuisances, abusers and predators to account is long overdue, there are dangers.
Passing contact, pats on the shoulder, back, bum, could be misconstrued, or they could be an invasion of personal space, or could be sexual harassment.
Hugging has become a widespread practice – has it gone to far? Some people don't like being hugged by workmates, acquaintances or people they hardly know or have just met.
Personally I'd prefer to limit hugs to people I know well and love.
How common is it for children to be coerced into hugging relatives when they are obviously uncomfortable with it?
It's not just personal contact in which there can be problems, there is potential risk from online contact, from comments or from inappropriate posts.
Most contact passes as ok, inoffensive, or not worth making a fuss about.
Some contact  is unwelcome, uncomfortable.
A fraction of contact – too much and too often – is over the top, over the line, offensive, predatory and worse. This needs to be checked and dealt with.
But there are risks that accusations can be themselves used as harassment and abuse.
Innocent until proven guilty is a fundamental part of our justice system, but it is imperfect, especially when people with power and influence are guilty. Some of them have been long term recidivists.
The issue of personal and sexual abuse and harassment needs to be confronted and dealt with better by our society, but it is a difficult and complex issue.
It's not just a US problem.
In New Zealand the very serious issue of abuse of children in state remains improperly dealt with.
In Australia the findings of a Royal Commission into Institutional Responses to Child Sexual Abuse has just been released. It is damning, especially of the Catholic Church, which hid, aided and abetted abuse for a long time.
A number of people in power in churches, institutions, schools and sports clubs have acted disgracefully.
RNZ: Australia child abuse inquiry: 'It is a national tragedy'
A five-year inquiry into child sexual abuse in Australia has released its final report, making more than 400 recommendations.

The royal commission heard evidence from thousands of victims. Allegations were made against more than 4000 institutions.

"The survivors are remarkable people with a common concern to do what they can to ensure that other children are not abused," commission chair Justice Peter McClellan said on Thursday.
Many dirty secrets have been revealed and exposed.
RNZ: Pope responds to Oz sex abuse report
Pope Francis says the findings of Australia's child sex abuse royal commission "deserve to be studied in depth", after the Catholic Church was heavily criticised in the final report.

The sanctity of the religious confessional would be tossed aside and celibacy would become voluntary under the final recommendations of the Royal Commission into Institutional Responses to Child Sexual Abuse, which were released on Friday.

"The final report of the Royal Commission into Institutional Responses to Child Sex Abuse in Australia is the result of the accurate efforts made by the Commission in recent years and deserves to be studied in depth," the Pope said in a statement online.

"The Holy See remains close to the Catholic Church in Australia – lay faithful, religious and clergy – as it listens and accompanies victims and survivors in an effort to bring healing and justice."
Mild and vague words about a serious problem in the church. And there is resistance to change:
Archbishop Fisher was also quick to downplay any change to tradition.

"I think any proposal to effectively stop the practice of confession in Australia would be a real hurt to all Catholics and Orthodox Christians and I don't think would help any young person," he said.
Clinging to tradition and to power seems more important than exorcising a horrible record of abuse.
Priests and the church has seen itself as above the law. They put themselves second only to God, and acted as judge and jury.
And too often as the dirty offenders.
The royal commission report said the Catholic Church had demonstrated "catastrophic failures of leadership", particularly before the 1990s.

The average age of abuse victims at Catholic institutions was 11 years old.
There's no reason to doubt that there have been similar problems in New Zealand – in churches, in state care. There have been convictions of people from sports clubs, from cubs and scouts, even an ambulance officer has been convicted of abuse of patients in ambulances.
There are risks of inappropriate behaviour at Christmas parties, at New Year parties, in workplaces and homes and institutions.
There is always a risk of false or disproportionate accusations.
For a long time there have been far greater risks through inaction, through turning blind eyes, sweeping dirty secrets under carpets.
There will be some overreactions, but by far the biggest risk has been inaction, a failure by families, communities, authorities, societies to address these problems.
Smooching under the mistletoe is not really the problem. It's what happens behind out of sight, behind closed doors where greater dangers lie.
We should still be able to have fun at parties, we should still enjoy one of the biggest social events of the year, Christmas. And New Year.
But a worthy resolution would be to find a way as fairly and effectively as possible to address the many dirty secrets of the past, and to enable healing, as much as is possible, of victims of abuse.
Posted by Pete George on December 17, 2017
https://yournz.org/2017/12/17/caution-advised/
"Is there any way we could have a thread for the more lightweight stuff like music and general chat?"
Do it here. Please no personal attacks or bickering. Anything abusive, provocative or inflammatory may be deleted.
Posted by Pete George on December 17, 2017
https://yournz.org/2017/12/17/general-chat-127/
17 December 2017
This post is open to anyone to comment on any topic that isn't spam, illegal or offensive. All Your NZ posts are open but this one is for you to raise topics that interest you. 
If providing opinions on or summaries of other information also provide a link to that information. Bloggers are welcome to summarise and link to their posts.
Comments worth more exposure may be repeated as posts.Comments from other forums can be repeated here, cut and paste is fine.
Your NZ is a mostly political and social issues blog but not limited to that, and views from anywhere on the political spectrum are welcome. Some ground rules:
If possible support arguments, news, points or opinions with links to sources and facts.
Please don't post anything illegal, potentially defamatory or abusive.
FIRST TIME COMMENTERS: Due to abuse by a few first comments under any ID will park in moderation until released (as soon as possible but it can sometimes take a while).
Sometimes comments will go into moderation or spam automatically due to mistyped ID, too many links (>4), or trigger text or other at risk criteria.
Free speech is an important principle here but some people who might pose a risk to the site will have to keep going through moderation due to abuses by a small number of malicious people.
Posted by Pete George on December 17, 2017
https://yournz.org/2017/12/17/open-forum-sunday-159/
A judge has ruled in favour if Kim Dotcom on there being no equivalent "copyright" crime in New Zealand, but also ruled that Dotcom could be extradited on fraud charges.
NZH: Kim Dotcom legal saga: Extradition to US over Megaupload still on cards but he claims court ruling is a 'major victory'
This latest legal milestone is this afternoon's ruling from Justice Murray Gilbert who had been asked to overturn a decision that Dotcom was eligible for extradition to face criminal charges in the United States.

After five months of deliberation, Gilbert found that Dotcom remained eligible for extradition to the US – but not on copyright charges.

The judge found in favour of arguments put by Dotcom's legal team, led by Ron Mansfield, that there was no equivalent "copyright" crime in New Zealand that would activate the extradition treaty.

However, the ruling also saw Justice Gilbert finding in favour of the US argument that Dotcom – and his three co-accused – could be extradited because it was at essence a "fraud" case and there was such a crime in the extradition treaty.

Dotcom, Mathias Ortmann, Bram van der Kolk and Finn Batato face decades in a US prison after a 2012 raid brought down the Megaupload file-sharing super-site Megaupload they set up and ran.

In an interview with the Herald, Dotcom said the ruling was a "major victory" because it ruled that there was no New Zealand equivalent to the US criminal charges of copyright violation.

"The major part of this litigation has been won by this judgment – that copyright is not extraditable.
It may be a major battle win, but the war against extradition could still be lost.
The ruling today has created an unusual bureaucratic contradiction – the warrant which was served on Dotcom when he was arrested on January 20, 2012, stated he was being charged with "copyright" offences.

Likewise, the charges Dotcom will face in the US are founded in an alleged act of criminal copyright violation.

Mansfield also claimed victory, saying the case was no longer the "largest criminal copyright case".

"As we have said all along, there is no such offence under our Copyright Act. We were right.

"To win the major plank of the case but to get that outcome is extremely disappointing. It is hard to accept the logic that, if the conduct that all accept at its heart relates to assertions of breach of copyright … how it can nonetheless be massaged into a general fraud offence."

Lawyers acting for the US began referring to the case as one of "fraud" after months of hearings.

By the time of the extradition hearing in late 2015, it was a main plank of the case with the lawyer acting for the US, Christine Gordon QC, telling Judge Nevin Dawson: "When distractions are stripped away, the evidence boils down to a central scheme of fraud. The scale of that fraud and the way it was conducted might indeed be novel. This is mainly as a result of the reach of the internet and the behaviour of mass audiences.

"Yet the dishonesty at the core of Megaupload's operation can be expressed in straight-forward terms. The basic features do not differ significantly from earlier cases of fraud against copyright owners.

"The respondents were part of a conspiracy. They deliberately attracted copyright infringing material to their website. They deliberately preserved it, deliberately took steps to profit from that material and made vast sums of money which they applied to various purposes knowing it had been unlawfully acquired."

Both sides are expected to challenge aspects of the ruling before the Court of Appeal – and eventually the Supreme Court, if it accepts the case.

If the Supreme Court upholds the decisions of the District and High Court, the Minister of Justice is then able to sign the extradition order – which itself can be challenged in the courts.

On that basis, there are at least two years of Dotcom hearings yet to run.
It was five years ago, in 2012, that Dotcom and his associates were arrested in an over the top raid on his 'mansion'.
Posted by Pete George on December 16, 2017
https://yournz.org/2017/12/16/judge-rules-no-copyright-issue-but-fraud-valid-for-extradition-in-dotcom-case/
There is world wide concern over the potential effects of the 3-2 vote by the US Federal Communications Commission to overturn net-neutrality rules that have required Internet service providers to treat all online communications equally.
The Nation: Gutting Net Neutrality Is the Trump Administration's Most Brutal Blow to Democracy Yet
The Federal Communications Commission voted Thursday to eliminate "the First Amendment of the Internet," and in so doing it delivered the Trump administration's most brutal blow yet to democracy in America.

Despite overwhelming public support for a free and open Internet, the CFC's Trump-aligned majority engineered a 3-2 vote to overturn net-neutrality rules that have required Internet service providers to treat all online communications equally—and, in a related move, the commission majority rejected the authority of the FCC to protect a free and open Internet. Commission chair Ajit Pai, the telecommunications-industry lawyer who has done Donald Trump's bidding in debates on a host of media and democracy issues, has cleared the way for service providers to establish information superhighways for political and corporate elites, while consigning communications from grassroots activists to digital dirt roads.

Addressing the American people on the day when the FCC dismissed millions of appeals on behalf of net neutrality, dissenting Commissioner Mignon Clyburn said Thursday: "What saddens me is that the agency that is supposed to protect you is abandoning you."
That's the words of one of the Commissioners.
Pai and his associates have moved to create what former FCC commissioner Michael Copps refers to as "a gatekeeper's paradise," where "our civic dialogue—the news and information upon which a successful self-governing society depends upon—would be further eroded."

"Telecom and media consolidation have wreaked havoc with investigative journalism and turned political campaigns into a crass reality show and our 'news' into bottom-feeding infotainment," warns Copps, who now works with Common Cause on media and democracy issues.

I don't believe democracy can survive on such thin gruel. Throw in [the fact] that we, the people, will be paying ever-more exorbitant prices for this constricted future and you will understand why so many millions of people all across the land have contacted the FCC and Congress telling them to preserve our current net-neutrality rules.
I don't know whether this will affect us here in New Zealand – it must to an extent. We are already suffering from a media rush to bland, populist click bait trivia.
Much of the debate about overturning net neutrality has been focused on the damage the move will do to consumers, and there can be no question that clearing the way for unprecedented profiteering by telecommunications corporations barters off our digital future to the same grifters who have turned broadcast- and cable-media platforms into vast wastelands of commercial excess.

But the biggest cost of eliminating net neutrality will be to the American experiment in citizen-driven dialogue, discourse, and decision making. New York Mayor Bill de Blasio says:

The internet makes it easier for people to get organized and amplify their voices. Ending Net Neutrality will make it harder for the people to fight powerful interests.

That assessment was confirmed by activists who rallied outside the FCC headquarters Thursday. "You don't have the modern day anti-police violence movement without the open Internet," said editor and cultural critic Jamilah Lemieux.

"Saving the Net is a civil rights issue that effects Asian Americans across the US," said Deepa Iyer, a senior fellow with the Center for Social Inclusion.

Symone Sanders, who served as press secretary for the 2016 Bernie Sanders presidential campaign and is now a CNN commentator, said: "There is no resistance without a free and open Internet."
Big business and profit motives are essential parts of modern society, but they need to have controls and limitations or they will have too much control and influence over our society.
Somewhat ironically Trump uses Twitter to bypass big media companies and speak straight to the people.
Both dissenting FCC commissioners, Clyburn and Rosenworcel, used their statements prior to Thursday's vote to encourage resistance.
"I'm not going to give up—and neither should you," says Rosenworcel.

If the arc of history is long, we are going to bend this toward a more just outcome. In the courts. In Congress. Wherever we need to go to ensure that Net Neutrality stays the law of the land. Because if you are conservative or progressive, you benefit from internet openness. If you come from a small town or big city, you benefit from Internet openness. If you are a company or non-profit, you benefit from Internet openness. If you are a start-up or an established business, you benefit from Internet openness. If you are a consumer or a creator, you benefit from Internet openness. If you believe in democracy, you benefit from Internet openness.

On a disappointing day for the defenders of democracy, the commissioner concluded by assuring them that this struggle is far from finished.

"So let's persist. Let's fight. Let's not stop here or now," declared Rosenworcel. "It's too important. The future depends on it."
The fight for freedom and neutrality on the Internet is not over, but it will be difficult.
There was some merit in 'draining the swamp' of bureaucratic control, but handing control over to big business may be a frying pan to fire sort of movement.
More views:
Posted by Pete George on December 16, 2017
https://yournz.org/2017/12/16/usa-gutting-net-neutrality/
"Is there any way we could have a thread for the more lightweight stuff like music and general chat?"
Do it here. Please no personal attacks or bickering. Anything abusive, provocative or inflammatory may be deleted.
Posted by Pete George on December 16, 2017
https://yournz.org/2017/12/16/general-chat-126/
Posts

Search this blog:

Recent Comments

Meta

Archives

RSS Links