National have justifiably been hammered over the mistakes made in their economic policy. This pretty much destroyed any remote hope they had of coming close to competing with Labour this election.
With their claimed economic management reputation in tatters what have they got? Not much.
What does National actually stand for, apart from trying to get power? They seem to have become an ideological vacuum.
Andrea Vance: Why Paul Goldsmith can't read numbers or the public mood
Paul Goldsmith, you had one job.

When you are using numbers as a sales pitch, it pays to get them right.

A $4 billion-dollar hole in an alternative Budget totalling tens of billions of dollars might appear insignificant.

But the mistake will dearly cost National.

In other circumstances, leader Judith Collins should demote her finance spokesman. The fiasco dominated the launch of her campaign.

She can't sack him. Felling your number two in an election campaign would be unthinkable and an admission that the oversight was more than the 'irritating' slip that the party attempted to downplay.

But his blunders are unforgivable, and not just because it's careless and demonstrates a lack of competencies.

Goldsmith has fatally wounded not just Collins' campaign, but the last semblances of the narrative that National are the superior economic managers.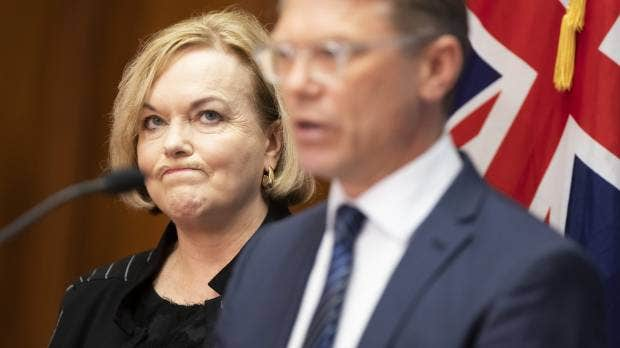 With Judith Collins unable to come close to competing with Jacinda Ardern on popularity, what have National got? Does anyone know?
Damien Grant: The National Party's problem is a lack of ideology
National Party leader Judith Collins has waited two decades for this moment. You'd think she'd be better prepared.

If National wanted to understand how to tackle a popular yet ineffective leader, they only needed to have looked to the seat of Epsom and the determined and ideologically-driven David Seymour.

The ACT Party is surging in the polls partly as a result of the dysfunction in National but more importantly because Seymour has spent nearly a decade articulating policies. When you are selling your own ideas, it does not really matter what the other candidate is doing.

Voters will either like what you have to offer or they will not. Because the opposition doesn't appear to believe in anything, they are reduced to railing against the real or imagined failings of the incumbents. It isn't working.

In fact, the milquetoast offerings of National are a window into their soul – and it is disappointing viewing.

The problem is ideology. Collins and Goldsmith either do not understand, do not believe in, or lack the courage to fight for the supply-side neo-liberalism that was at the heart of the Reagan-Thatcher-Douglas economic revolution. Instead, they have by ignorance, intention, or cowardice, fallen into the progressive Keynesian dogma that the only way to stimulate an economy is by boosting demand.

After reading Goldsmith's excellent book on the history of tax in New Zealand, We Won, You Lost, Eat That!, I expected better. I've heard he's been muzzled and is chafing at the constraints, but maybe the whiff of leather from a Crown limo has him distracted.

And to give him credit, he has also outlined an accelerated depreciation tax strategy. Firms will be able to expense capital expenditure up to $150,000 and there will be faster depreciation rates for certain larger investments. This will have a very real and dramatic effect on our economy and some economists credit a similar change with helping Australia avoid a recession after the global financial crisis.

Beyond this audacious but unpromoted policy and the extending of the 90-day law to all employers, National has little to offer.

Collins' tragedy is she has waited two decades to lead her party, but has spent none of that time thinking or reading about what she would do once she had the crown.

Had she done so, she could have used her excellent communication skills to articulate to the electorate a real alternative to the status quo, not merely the unappealing promise of maintaining the ancient regime with a new titular ruler at the helm.
That may sound harsh to some, but it's hard to argue with it.
National are in real trouble for this election, but their problems won't stop if the come a distant second to Labour. They're a hodge podge of politicians who seem to think they deserve power because, ah, because what?