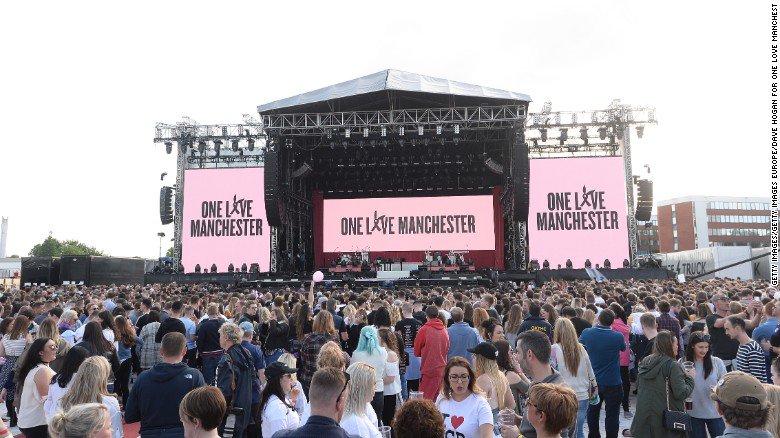 Telegraph live blog on the concert: Ariana Grande One Love Manchester concert live: Pharrell and Miley Cyrus team up for surprise duet on Happy
I'd never heard of Ariana Grande, and she really doesn't look like my cup of tea musically or stylistically, I haven't heard of Pharrell, and I've never been a fan of Miley Cyrus or Justin Bieber, but good on them for putting on this concert in support of Manchester and in defiance of terrorism.
The concert is playing live on TV1. Ariana is on right now, not my sort of thing but the crowd is loving it.