The cave rescue has begun successfully in Thailand with four boys rescued, but the rescue is on hold as preparations are made for the next stage of the operation.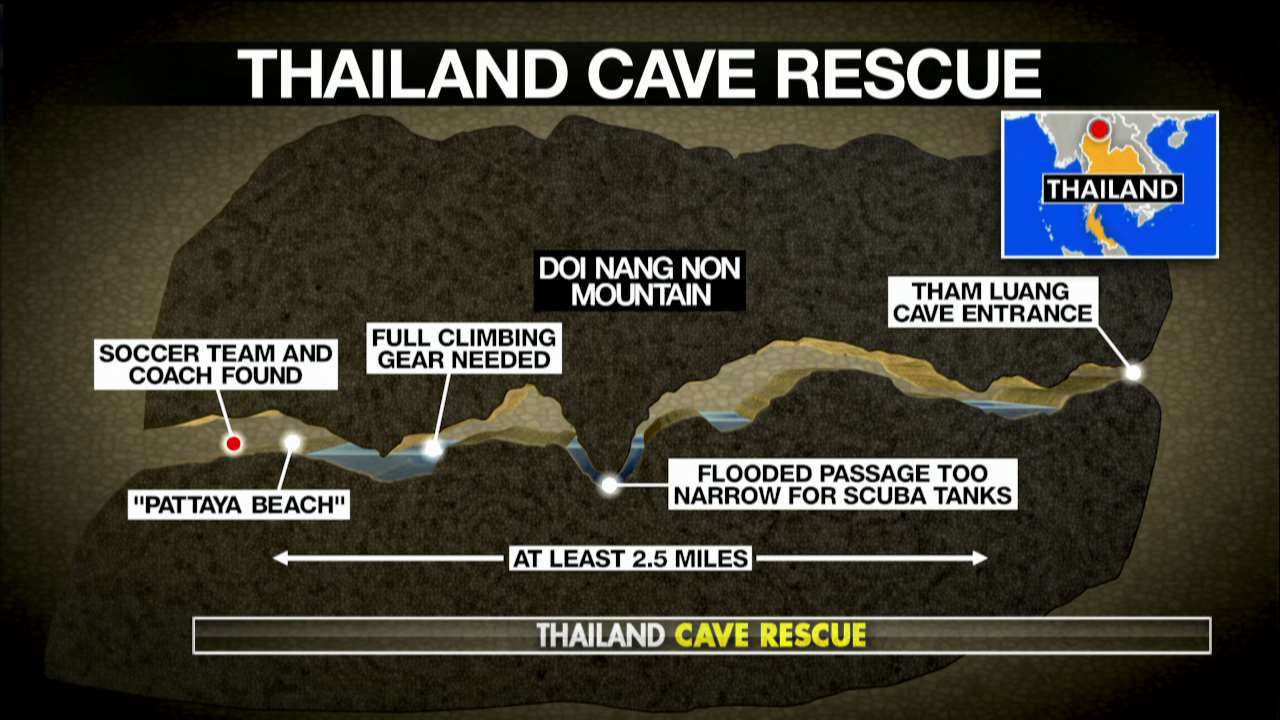 From Fox News – 2.5 miles is about 4 km
RNZ: Thai cave rescue paused, four boys rescued
Four of the 12 boys trapped inside a cave in northern Thailand have been brought out, and the operation is on hold while rescuers prepare for the next stage. Look back at our live blog to see how it all unfolded.
The boys and their coach were exploring the cave on 23 June when they were cut off by water
Teams entered the cave at 10am local time (3pm NZ time)
Thirteen foreign divers and five from the Thai navy are involved in the rescue
Eight boys and their coach are still to be rescued
The operation has now been suspended for 10 hours (from about 2am NZ Time) so rescuers can prepare for the next stage of the mission.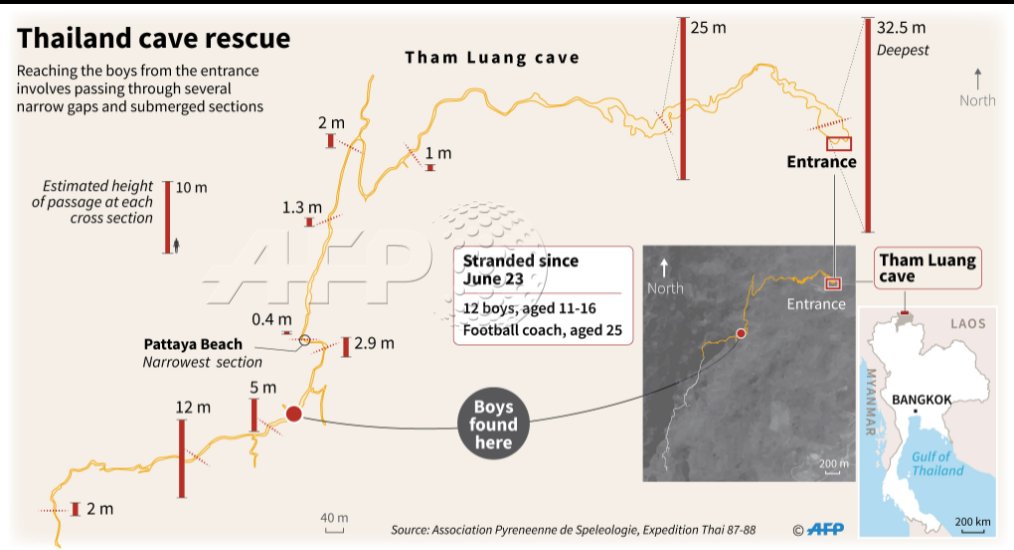 RNZ: Four boys freed but rest must wait
Four boys have been brought above ground, rescuers say.

Rescuers decided to go ahead with the hazardous operation on Sunday because of fears of rising waters.

The next phase would begin on Monday morning (local time), after relaying "all of the air tanks and all systems along the way", Chiang Rai Governor Narongsak Osottanakorn said.

The rescued boys, who were escorted out by 13 foreign divers and five members of Thailand's elite navy SEAL unit, are in good health.

Divers have been guiding the boys through darkness and submerged passageways towards the mouth of the Tham Luang cave system, where they have reportedly been able to walk the last part on foot.

Rescuers took advantage of a break in the rain to launch the mission much earlier than originally expected.

The first phase has also been conducted much faster than officials had predicted.

The group and their families had all given their agreement that they should be moved as soon as possible, said Mr Narongsak earlier.

The process includes a mixture of walking, wading, climbing and diving – all in complete darkness – along guide ropes already in place.

Wearing full-face masks, which are easier for novice divers than traditional respirators, each boy is being accompanied by two divers, who also carry their air supply.

The toughest section is about halfway out – at a section called "T-Junction", which is so tight the divers have to take off their air tanks to get through.

Beyond that a cavern – called Chamber 3 – has been turned into a forward base for the divers. There they can rest before making the last, easier walk out to the entrance. They are then taken to hospital in Chiang Rai town.
So good news, so far.