David Seymour introduced his End of Life Choice Bill to be read a first time in Parliament last night.
It passed the first vote by a comfortable 76 votes to 44.
This is a big achievement for Seymour, and a good victory for Matt Vickers, who was in Parliament for the first reading.
It doesn't mean the Bill will get an easy passage through Parliament. It is likely to be strongly debated in the committee stage and there is certain to be many strong submissions for and against the Bill.
The Aye vote (with Noes also indicated):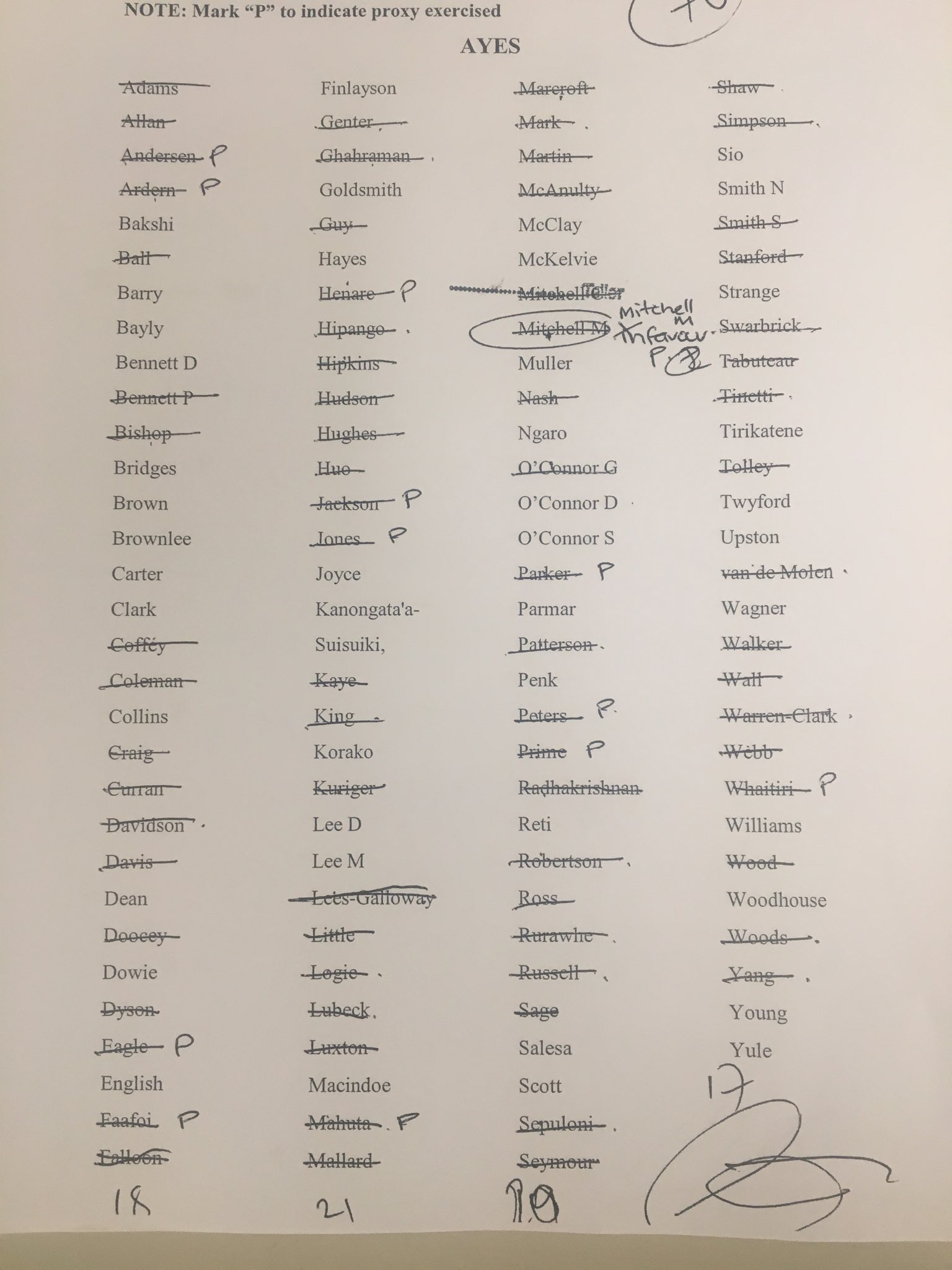 Interesting to see Dr Jonathan Coleman and Dr Liz Craig voted for the bill, and Dr Shane Reti voted against.
It would have been a travesty if the Bill had not passed the first reading, which would have denied full debate and public submissions.
The Bill may be amended, and it has two more votes to go before it succeeds or fails.
Links to all the First Reading speeches, videos and transcripts: