Years after a referendum decision to leave the European Union the United Kingdom will leave the European Union Friday night at 23:00 GMT (midday Saturday NZ time).
BBC – Brexit: UK to quit EU at 23:00 GMT, as PM promises 'new dawn'
The UK will officially leave the European Union at 23:00 GMT, ending 47 years of membership.

In a video message to be released an hour earlier, Prime Minister Boris Johnson – who led the 2016 campaign to leave – will call Brexit a "new dawn".

Pro and anti-Brexit demonstrations and marches are being held across the country, as the UK flag is taken down from EU institutions in Brussels.

Little will change immediately, as the UK begins a "transition period".

Most EU laws will continue to be in force – including the free movement of people – until the end of December, by which time the UK aims to have reached a permanent free trade agreement with the EU.
That's a short timeframe for reaching a free trade agreement, they usually take years of negotiations and politics.
BBC Live – UK gets ready to leave the EU
Summary

The UK leaves the EU at 23:00 GMT on Friday
Prime Minister Boris Johnson will publish a video message to hail the "dawn of a new era" at 22:00
Labour leader Jeremy Corbyn urges the country not to "turn inwards" after it leaves the bloc
A special cabinet meeting has been held in Sunderland – the first place to declare a pro-Brexit vote on referendum night
Scotland's First Minister Nicola Sturgeon says Brexit day is a "pivotal moment" for Scotland and the UK
Supporters of the EU held a procession through Whitehall to "bid a fond farewell" to the union
Brexit supporters have been gathering in Parliament Square ahead of a celebration event which starts at 21:00
May played a part, but not a very successful part.
Polls show that UK voters are have mostly been marginally against Brexit.
BBC – Brexit: Do Britons now agree about leaving the EU?
Despite the Conservatives' election success, polls conducted during the campaign suggested – as they had done for the last two years – that there was a small but consistent majority in favour of remaining in the EU.

On average, the last half dozen polls before the election put Remain on 53% and Leave on 47%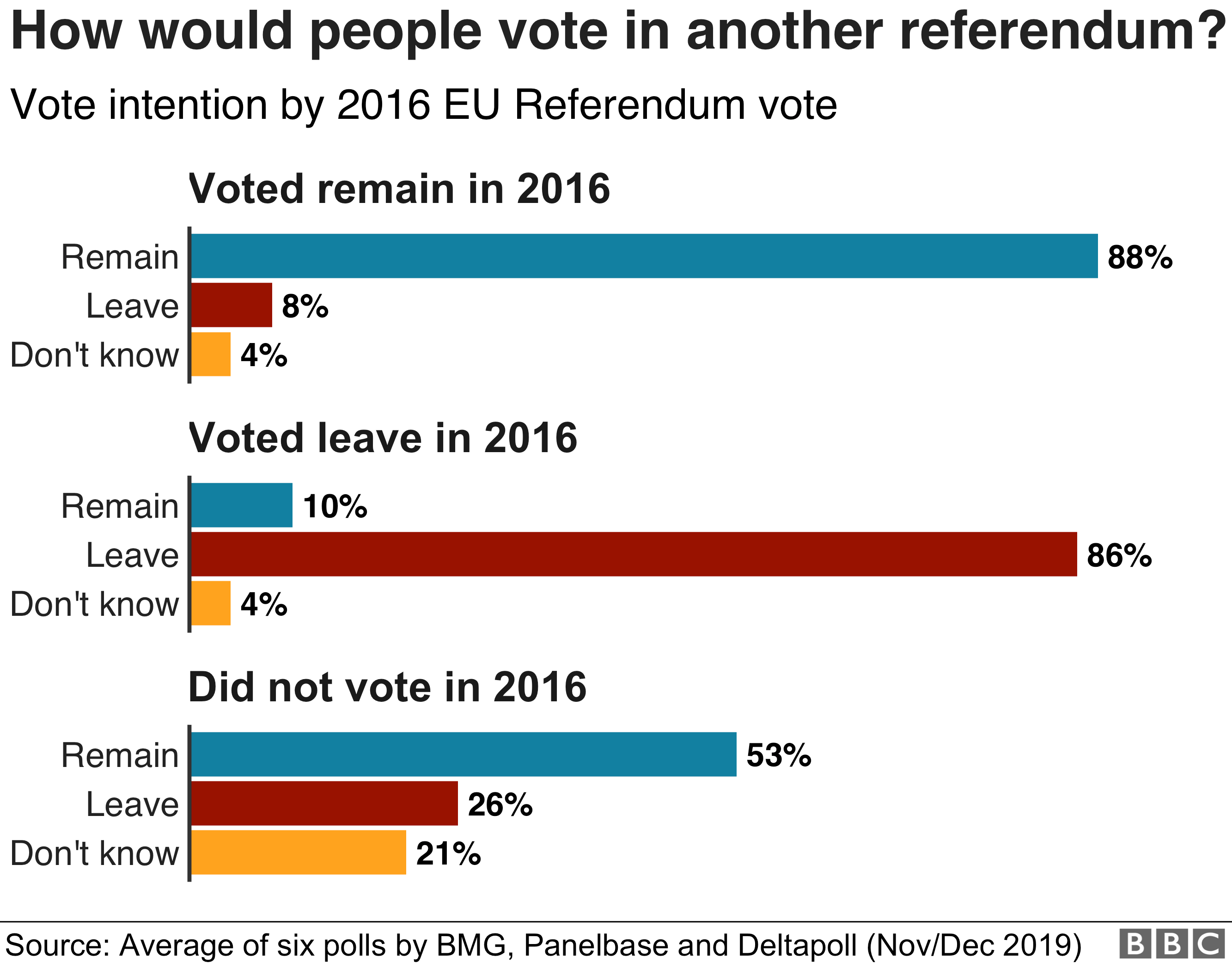 But that's irrelevant. The referendum was the poll that mattered, and although it was very controversial the vote was for leaving the EU:
Leave 17,410,742 (51.89%)
Remain 16,141,241 (48.11%)
So after three years of political wrangling, including two elections, the split from the EU is happening.