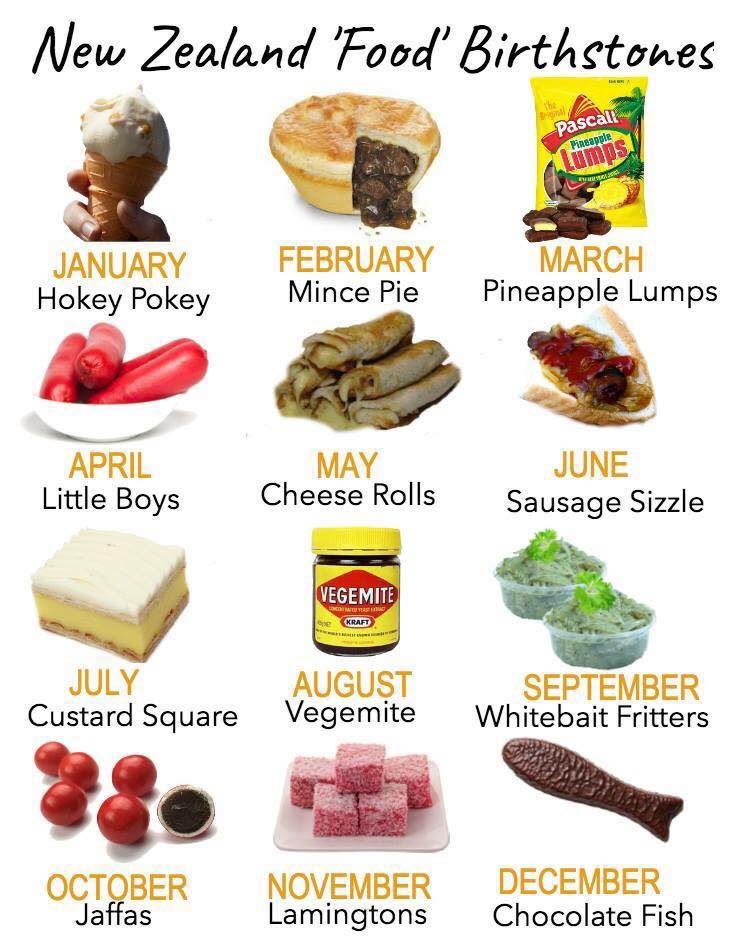 I don't like hokey pokey ice cream. NZH:  Tip Top, Zany Zeus, Puhoi Valley: New Zealand's best ice creams revealed – Boysenberry Ripple is very nice, I hope the multinational company that recently bought Tip Top keep producing it without changing it.
Mince pies vary a lot but some a very good. I prefer potato top – with pie carts gone you have to add your own peas these days to get pea, pie and pud.
Pineapple lumps are ok when they aren't hard (they are often hard in our weather), but I wouldn't buy them for myself. Some people put them in ambrosia but I prefer chopped up mini chocolate fish in the mix (with boysenberries, yoghurt and whipped cream).
I've never heard Cheerios called Little Boys. They're still a standard at kids birthday parties, and as an easy 'finger food'.
Cheese rolls are still going strong in the south at least. They are often sold as fundraisers.
Sausage sizzles have largely survived food serving regulations, fortunately.
Custard squares can be messy to eat (easier if they are not to high), but are worth the effort.
I'm ok with Vegemite over Marmite even though it's from Australia (Aussies are allowed to have good taste with some things).
Whitebait fritters are an endangered species, or at least the main ingredient seems to be. I'm not a fan of eating whole fish.
The popularity of Jaffas has dropped since Cadburies deserted Dunedin. Not my thing. I remember them rolling down the wooden floor of the Memorial Hall as a picture theatre.
Lamingtons, raspberry or chocolate, especially with whipped cream, nice. They've been around for a while – an old trick was to ice a piece of rubber (and coat with coconut of course).
I had a chocolate fish for breakfast yesterday. I was rummaging in the pantry and there was just one left in the bag. I saw them being made in the Cadbury factory in the late sixties, and sampled one fresh off the line.