Some reactions to Government sets target to make New Zealand 'predator-free' by 2050
@rodemmerson: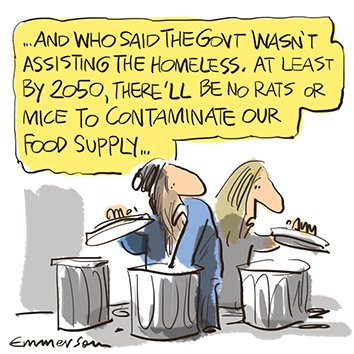 Green Party conservation spokesman Kevin Hague…
…said welcomed the target, but said research showed it would cost $9b to make New Zealand predator-free. 

"The Government seems happy to once again put out the begging bowl to the private sector to fund what should be taken care of by the Government.

"We have real concerns over what will happen to this predator-free dream if the Government can't attract private funding, or if that private funding dries up."
The Greens are usually quick off the mark on policy issues but no media releases from them yet and nothing on their Facebook or Twitter.
ACT Leader David Seymour…
…has welcomed the announcement and said it echoed his own policy to sell off Landcorp and place the money it gains into a trust, so community groups and private enterprises can apply to operate inland wildlife sanctuaries.

"We're interested in seeing how the Prime Minister plans to skip inland islands and eradicate pests from the nation wholesale.  It's a laudable and ambitious goal, we look forward to seeing the detail.
A lot will depend on the detail.
Labour…
…is questioning the Government's level of commitment. 
It's far to soon to seriously question commitment. The target has only just been announced.
Predator Free New Zealand is a laudable idea but the Government has not committed any real money into killing New Zealand's pests, says Labour's Conservation spokesperson Nanaia Mahuta.

"The only promise is that the Government will 'look' to contribute one dollar for every two dollars from councils and the private sector.

"This lack of long term funding to kill our millions of pests has to be considered alongside years of funding cuts that have blunted the work of the Department of Conservation."
Whether it's feasible to become anywhere near predator free is being questioned.
While some think that it really is possible others have serious doubts.
But even managing to reduce rat, stoat and possum numbers by 50%, 0r 75%, would be a significant achievement – as  long as the reduced numbers were maintained.
Without continuous containment the numbers would increase again, as they have done when the predators were first introduced or introduced themselves.
Government details: Predator free by 2050